Before last summer, I considered the term "research assistant" exclusively reserved for science majors in lab coats. And since my intended major and wardrobe don't fit this conception, I never thought I'd apply the term to myself.
Well, I was wrong — in more ways than one. "Research assistant" has since been added to my resume, and I didn't have to wear a lab coat to do it. In fact, pajamas were perfectly acceptable attire.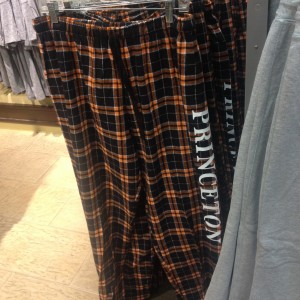 Let me explain: After a wonderful semester in Dr. Renita Miller's writing seminar Race, Gender, and Representation, I knew I was interested in identity politics. The class fundamentally changed how I looked at policies and judged their effectiveness for minority groups. Dr. Miller must have noticed my enthusiasm, because she described her research project – a look at representation's effects on the Texas State Legislature – and asked if I wanted to help code data over the summer. Relevant information in the legislature's bills could be accessed anywhere online.
Working from home is always a big bonus, but the subject matter is what truly made it appealing. I got to look at legislators, their actions, and proposed laws in the context of minority representation. It's true that filling a giant spreadsheet isn't always exciting, but it's also true that I learned a great deal of information in the process. Looking over several legislative sessions, I noticed strong trends – some impressive, others concerning – in the subject matter of bills and the attendance of certain elected representatives. Finding and organizing these trends reveals why research really matters: it forms the foundation for understanding and social change. To do all this at home in fuzzy pajamas was undoubtedly a great decision.
Dr. Miller's research is forthcoming, and I hope others learn as much from it as I did. Besides learning about representation, I also learned the truth about research assisting, which can be stated quite simply: lab coats are definitely not required. If you have an interest in any subject, seek out a professor you admire and ask to help them with a summer or semester project. Whether or not you can work from home, you're guaranteed to have a rewarding experience.
– Melissa Parnagian, Social Sciences Correspondent