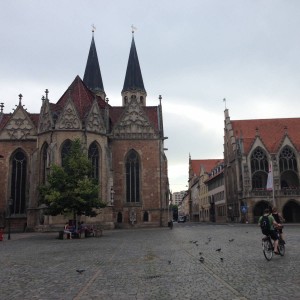 Now that the year is in full swing and you've settled in with academic life, you might be starting to think about the next step (after you've tackled your midterms, of course). With fall break behind us, it's a great time to start thinking about and applying for summer opportunities. It can be simultaneously exciting and overwhelming to think about starting your search, but happily enough (and perhaps equally overwhelming), Princeton itself offers a vast array of summer opportunities, which are a good place to start.
Below is a non-exhaustive guide to summer research and abroad experiences offered through Princeton that I'm aware of, designed to help make the process a little easier. Due to my background, the list is probably more relevant to science and engineering majors, but either way, I hope you'll find some information that is valuable for your internship search. I've grouped them loosely according to domestic and abroad opportunities.
Research Experiences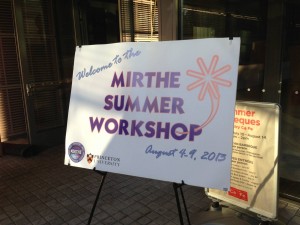 MIRTHE (Mid-Infrared Technologies for Health and Environment) is an NSF funded center at Princeton and offers summer Research Experience for Undergraduates (REU) placements at any one of six partner universities. I'm particularly biased here since the internship started me on the path of optics, but they also offer research in materials, detectors, systems design, and so on. If you're looking for more REU's that are not necessary Princeton-specific, the NSF funds a large number of them all across the country which are definitely worth a look.
PEI (Princeton Environmental Institute) offers a variety of on-campus lab positions and opportunities abroad, dealing with everything ranging from environmental policy to ocean studies in Bermuda. They're also great with funding for relevant (and unpaid) student-initiated opportunities and thesis projects — I traveled abroad to Germany for one summer to work for a lab in Technical University of Clausthal and was able to receive funding from them.
The Keller Center has a stunning array of summer opportunities. They offer research exchanges abroad through their REACH program in Hong Kong and Germany — and it appears they're adding Taiwan as a location in summer 2016! The Preparing to Lead Internship Program pairs students with business mentors and also offers opportunities abroad, including in the UK and Bolivia.
The Keller Center also houses the eLab Summer Accelerator if you're thinking of creating your own startup. On the other hand, the Princeton Start-Up Immersion Program gives you the opportunity to work first-hand with an established start-up in New York.
The Center for Health and Wellbeing offers Health Grand Challenge Internships in locations ranging from Benin and China to right here in New Jersey. They also provide funding for thesis research projects.
PPPL (Princeton Plasma Physics Laboratory) offers SULI (Summer Undergraduate Laboratory Internship) for fusion research.
The Graduate School offers the PSURE program for students interested in pursuing a PhD and possibly continuing on to academia.
Also check out the extensive summer research programs database by the Office of Undergraduate Research (some of which I have already listed above) for more opportunities.
Many faculty in various departments and centers, including Chemistry, Molecular Biology, and the Lewis-Sigler Institute for Integrative Genomics, also have funding for summer students. If you can't find an established internship you like, be sure to take a look at department faculty pages for projects that interest you and reach out to departmental representatives about funding opportunities. Don't be afraid to email professors directly whose work you're interested in and see if they have any openings!  
Opportunities Abroad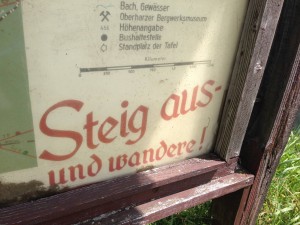 As I mentioned above, PEI, the Keller Center, and the Center for Health and Wellbeing offer some programs abroad that are definitely worth a look.
Princeton also offers a variety of intensive summer language programs, such as Princeton in Beijing, Princeton in Ishikawa, Princeton in Munich, Princeton in Spain, and Princeton in Brazil. (Interestingly enough, Princeton in France is an internship program rather than a language program — but if you qualify, definitely check it out).
The Office of International Programs offers an extensive (and expanding) list of internships abroad and summer funding for your own experience. Also check out their equally extensive list of various summer fellowships you can apply for (you'll have to ctrl + F and search for "summer" as everything is grouped together).
The Princeton Institute for International and Regional Studies offers a variety of global seminars that count for Princeton course credit and cover an interesting spread of topics — and if I recall correctly, all of them count for distribution requirements!
Princeton in Asia offers summer internships all across East and Southeastern Asia, which include teaching opportunities as well as environmental and public health internships.
…And that's all I can find at the moment. If nothing on this list sparks your interest, or if you're looking for more specific internship experiences, Princeton's very own Handshake lists more opportunities for all majors. Their system makes the searching and applying process very straightforward, and they also offer opportunities from off-campus. Check it out! If you have any questions, the staff of each center or program is available to answer your inquiries. Best of luck with your internship search!
–Stacey Huang, Engineering Correspondent