Pinpoint a research question. Develop a clear thesis. Support that thesis with foolproof evidence. Discredit any rebuttals.
This is how many of us approach research papers — because ever since elementary school, teachers have told us to pick an argument and stand by it. I have completed assignment after assignment using this strategy, but recently I had the opportunity to break out of the single-argument box and experience a new writing technique.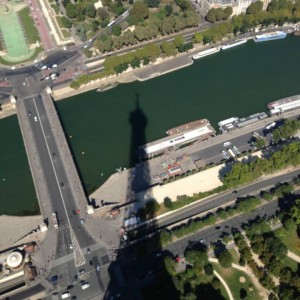 For my French class last semester, I had to write a final paper about a current event of my choosing in the style of a typical French essay. My professor explained that in France, academic writing commonly diverges from the structure I described above. Students are encouraged to report on current events by investigating all of the different perspectives, components, and opinions at hand. Instead of crafting a specific argument to articulate and support, students offer thorough descriptions of multiple perspectives, the reasoning behind them, and their sources. As the paper develops, the writer must depict the similarities and differences of each perspective and describe how they interact to affect each other and to shape the greater context.
My paper described two divergent feminist perspectives on L'Affaire du Voile, the debate surrounding bans on Islamic headscarves in France. The first was a French Nationalist perspective and the second drew from more contemporary post-colonial feminism thought. I thoroughly researched each perspective and their roles in L'Affaire du Voile. In my final paper, I started out by describing the two arguments, their histories and who generally supports them. I then delineated their strengths and weaknesses and explained how they affect the experiences of French Islamic women who must navigate these conflicting views everyday.
Writing a paper in this style was a new and rewarding experience in that it challenged me to approach my research in an unbiased way. Throughout the research process, I had to keep reminding myself not to pick one perspective and stick with it for the entire essay. I particularly struggled to give fair consideration to both opinions when I found myself strongly favoring one over the other.
In retrospect, dealing with these challenges positively impacted my writing. I became much better informed about the role of feminism in L'Affaire du Voile than I would have been had I primarily researched one perspective. I acquired a rich understanding of the entire debate and did not feel pressured to leave out some facts for the sake of proving an argument. If, however, I later choose to write an argumentative paper supporting one opinion, I will be well equipped to construct a foolproof argument given my thorough understanding of both perspectives.
Breaking the research essay mold is excellent preparation for the many disciplines—for instance, journalism—in which writing and research often employ this strategy. Ultimately, my escape from single-perspective writing transformed 'just another final assignment' into a novel and valuable experience.
—Emma Kaeser, Social Sciences Correspondent