The basement of the Lewis Library Fine Hall Wing is quiet.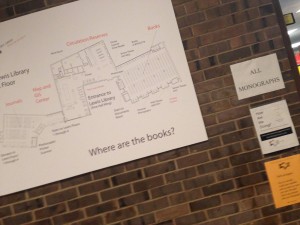 There aren't many books down here, and the ones that are here don't seem to have many readers. There are dim-lit shelves of dusty periodicals, and tomes with titles like Essential Entomology: An Order-by-Order Introduction (a book I actually borrowed for a project last semester).
And then there are the theses, and these are something else. For sophomores looking at concentration selection, theses give a true sense of what it means to be part of a given department at Princeton. Even simply flipping through titles can give a distilled, unbiased sense of the type – and diversity – of work that students in each department undertake.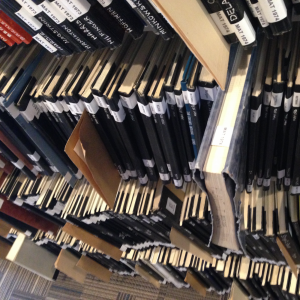 As a junior, I went to the archives this week under the pressure of an impending deadline for my EEB thesis funding application. In the black-bound books, I felt optimism and excitement, a sense of both broad possibility inspired by all my peers have done, and realistic scope that comes from the recognition that these books are finite, and that writing one is possible.
I found it profoundly encouraging to see familiar names emblazoned on the bound books.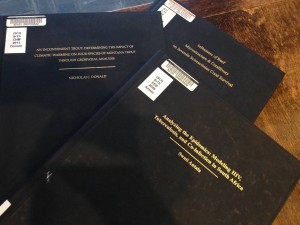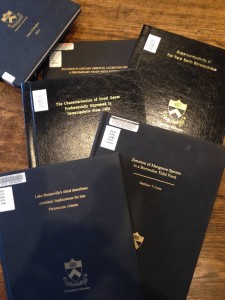 There on the shelf are several of my teammates from the track and field team. There, too, is the thesis of Eliot Linton from last year's campus comedy show, All-Nighter with Eliot Linton. I found it profoundly encouraging to see familiar names emblazoned on the bound books. It's a little like seeing a friend's picture in the newspaper, or caught on TV. I read the thesis of Jon Choi, a 2015 EEB grad who I met in Costa Rica the summer after my freshman year, when I was beginning my first exposure to fieldwork and he was immersed in data collection for his thesis. Jon's work is now a glorious 134 pages, some of which he has submitted for publication. "I hope that you will enjoy reading a piece of work that I honestly do believe represents the capstone of my Princeton education and experience…" he writes in his forward. "I conclude with a final variation of a phrase that I have written many times before: This senior thesis represents my own work in accordance with University Regulations."
I started serially reading acknowledgments sections – the part that, I think, best tells the story of student researchers, their advisers and mentors, and their supporters and friends. The authors' gratitude and pride is strongest here, their acknowledgments giving the sense that these works can challenge their writers and change them. Walking away from the archives, writing a thesis still feels like a huge project, but now also a possible one, with an ultimate goal that I can – quite literally – see.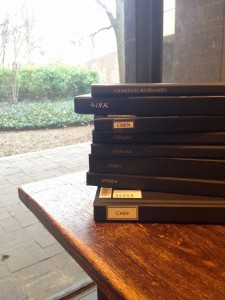 Whether you're picking a concentration, seeking encouragement, or hoping for a final dose of inspiration before thesis deadlines, I encourage you to meander through the archives. Find your old friends (and send them a selfie with their thesis?). Or ask advisers, grad students, and recent graduates for recommendations; they can point you to theses that match your interests. You can meander through most theses from 2014 to today from the comfort of your own couch – at this web site – or, if you're a lover of dust and paper like me, you can find them in person. Most can be accessed in the Mudd Library, with some STEM-based theses in the Fine Hall Wing of Lewis, though all locations are listed online. It is well worth the walk.
– Zoe Sims, Natural Sciences Correspondent