No matter how you look at it, spring semester is about making choices. The first few weeks involve choosing which classes to switch into (or, less happily, out of). The next few months will see sophomores choosing their major, and seniors choosing the direction of their post-graduation lives. Of course, there is one other choice embedded in this half of the year: what internship/program/job each of us will do over the summer.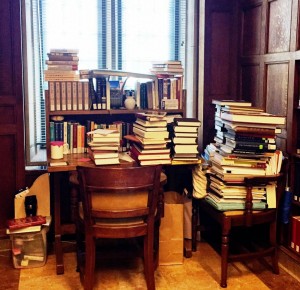 Since most summer opportunities require some level of research skills, PCUR wanted to help you decide what kind of researcher you'd like to be between May and August (and possibly beyond). We created Resources for Researchers to point you in the right direction. Our new page – which you'll also find in our menu bar – includes where to look for research programs, who to contact, and how to get funding. We've surveyed Princeton-sponsored opportunities as well as those from outside organizations. Whether you're interested in science, engineering, health, government, policy, humanities, arts, or culture, there's some useful information waiting for your perusal.
A final note: Resources for Researchers is not exclusively devoted to summer programs. It also covers fall-spring research opportunities and independently-designed projects. So, no matter what kind of researcher you'd like to be, take a look at the Resources available here – and make whatever choice feels right for you.
— Melissa Parnagian, Chief Correspondent