Looking through the recently released program for Princeton Research Day, I am reminded that research is not just conducted by people in lab coats. It is conducted by everyone.
The 162 projects represent over 50 departments and programs. Nearly 200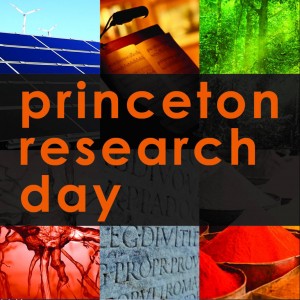 undergrads, grad students, and postdocs will present — everyone from artists to biologists to computer scientists to sociologists to policy makers. And that's not to mention all the interdisciplinary overlap!
I know that we are all busy this Reading Period, writing papers and studying for exams. But give Research Day a chance! There is such value in stepping away from our own work to appreciate the passion and dedication that these students are putting into theirs. I'm not going to push any one project on you. But, why not take a look for yourself? Skim the program and see if any presentations spark your interest. Come see a few of them as a well-deserved study break on May 5th. Who knows? Maybe you'll discover a topic you never knew you liked. I can promise you that, at the very least, you'll learn something new by attending #PRD16.
— Dylan Blau Edelstein, Humanities Correspondent