It's a few weeks into the semester, yet your summer abroad feels like it was eons away. The good news is your international experiences will fit right in on campus.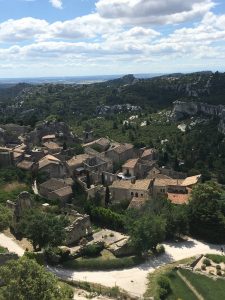 I spent four weeks this summer taking French 207 in Aix-en-Provence, France. Since this was a Princeton course, it was rigorous, but also enlightening. I wanted to bring that same immersive and novel environment back to campus and build upon it. Here are the four ways that I've found to be most helpful.
Language Classes
Take a course through one of Princeton's several language departments to maintain or further develop your language skills. I'm currently enrolled in two French courses this semester. Not quite France, but it keeps my skills in practice.
Language courses are opportunities for you to form relationships with peers interested in the same foreign subjects as you. Form a study group to practice, share your international experiences, and get some meaningful discussions out of the process.
Didn't enroll in a language class? Take a seat at a language table at dinner—they're welcoming of any level! And of course enroll in a class in the spring!
Practice Makes Perfect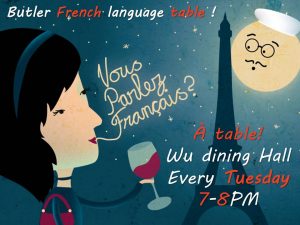 If you learned a skill this summer, put it into action on campus. For example, my French course focused on journalism and creative writing, so I try to find time to practice this in my spare time, even if I'm just writing down what I did for the day.
When writing a research paper, consider using sources from the country where you studied or researched abroad. Using foreign academia can help add a global perspective to your work.
Keep up with Current Events
Read the local news from your destination abroad. During my time in France, I was often given news reporting assignments to get a feel for what information was most pertinent. For example, reading articles on employment law allowed me to understand the priorities of French workers. To get this same inside view on French culture on campus, I like to multitask by listening to podcasts when I get ready in the morning.
News provides current sources of material that can only enhance your studies. Keeping global perspectives — especially those you've personally experienced — in mind when researching can contribute meaningfully to your work, and even allow you to question it. Every time you read a foreign article, you get an outlook different from yours. If the article is linked at all to your research, review your arguments from this new angle and ask yourself how your logic can adapt.
Keep in Touch
Did you make friends or work connections abroad? Those are valuable! This summer was my first time in Europe, and I greatly valued the guidance of my professors and classmates as I navigated this totally new territory.
If you took a Princeton course abroad, take a few minutes to catch up with your professor, who would be happy to offer you advice on how to build upon what you've learned in their course.
Catch up with your old classmates to relive your olden days abroad and maybe get a few language partners in the process. If you had colleagues from an internship abroad, shoot them an email to catch up and ask them how they were personally impacted by their work experience. You might realize you've changed in the same –or a completely different– way.
I've found that following these few practices really ensures that I get the most out of my four weeks abroad. Keeping these tips in mind should bring a little of the world you experienced to campus and also get you excited for future summer opportunities!
—Elise Freeman, Social Sciences Correspondent