Tortoise is an annual journal that publishes excerpts from Princeton undergraduate and graduate student research, featuring interdisciplinary work that emphasizes the writing process. With Tortoise's "early action*" deadline coming up on December 16th at 5 PM, I sat down with senior editor Sahand Keshavarz Rahbar to learn what the journal is about.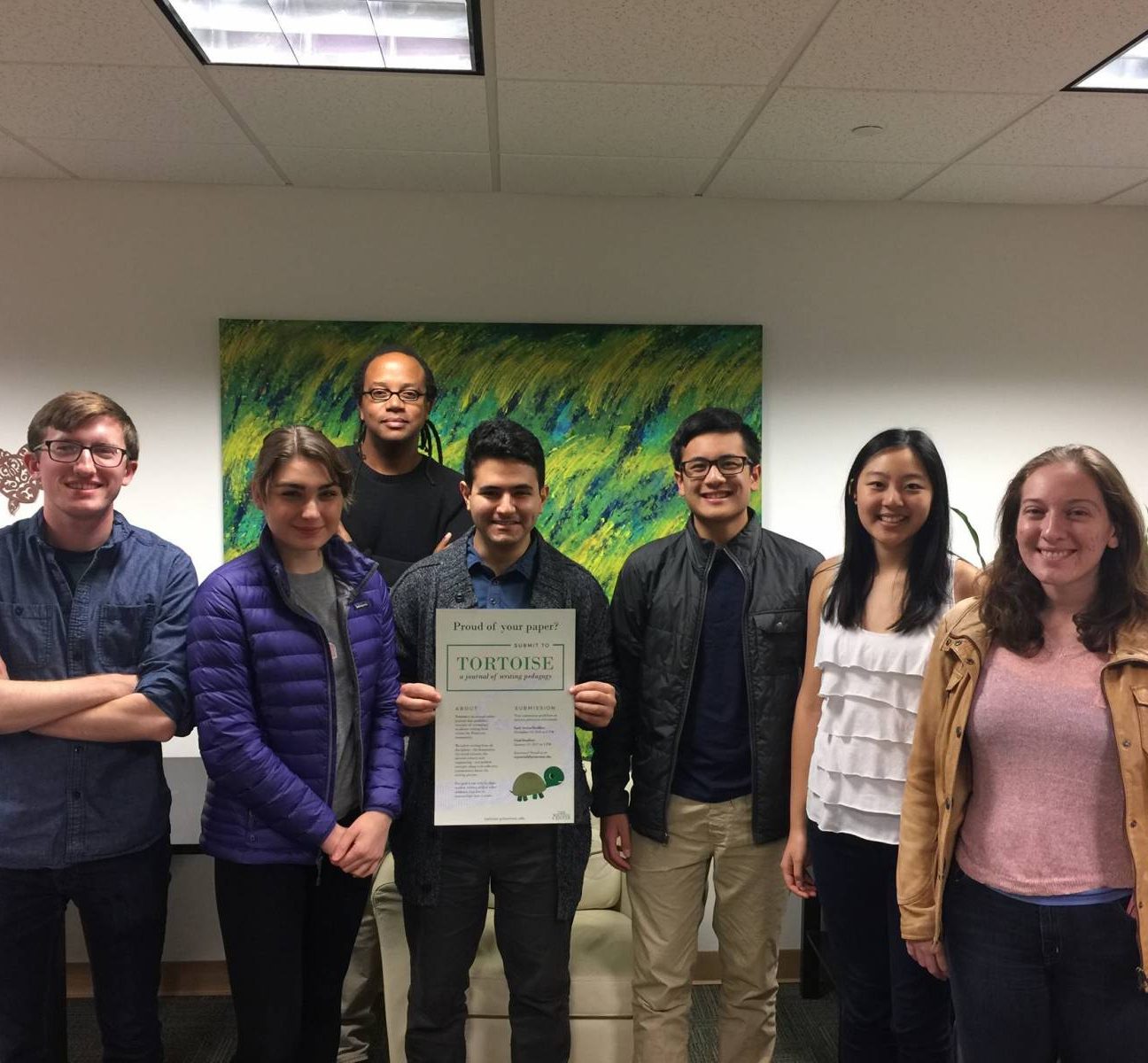 VS: Tell me a bit more about Tortoise and how you got involved.
SKR: Tortoise is the country's only journal of writing pedagogy. We invite students to submit essays that they are proud of and publish excerpts in our journal to showcase exemplary examples of student writing. We use the writing lexicon that all students are familiar with as our organizing rubric, with different sections for thesis, structure, motive, etc, depending on what stands out in the piece and deserves to be showcased. We organize the journal around those key terms, and showcase pieces in a pedagogical way, so that they are useful to other writers.
VS: Why should a student submit to Tortoise?
SKR: Tortoise is an interdisciplinary journal that takes student writing from a variety of disciplines and puts them side by side. It's a good way for students to have an outlet for their writing, especially if they are just starting out in academia and have not published before. Tortoise allows students to publish a portion of their writing for mass consumption for other students. It's a great unifier– students use their work in many different ways.
Additionally, Princeton prides itself on being a research university, but we place a lot of emphasis on producing research– not necessarily what one does afterwards. Tortoise is part of the shift away from this paradigm, along with initiatives like Princeton Research Day and discipline-specific journals. We help place emphasis on what happens to writing after it is written.
VS: What makes a piece a good fit for Tortoise?
SKR: Students should trust their instincts when they think they have produced a written work they're proud of. After writing a paper, take a few days off and look at it with a new perspective. You'll be able to think about things you've written quickly as works in progress with strengths in the making. At Tortoise, we don't hunt for specific types of writing, but rather defer to the students' confidence. Just submit! Everyone has something that they are proud of.
VS: What process do submitted articles go through prior to publication?
SKR: Once submissions are received, the Editor in Chief makes them anonymous and disperses them to various Tortoise editors. At least two editors read each submitted essay. We look for pieces that are particularly exemplary, but generally find a consonance between what students think is strong and what we think is strong. Once an essay is chosen, each editor works one-on-one with a writer to choose an excerpt that showcases the writing term and prepare it for publication.
It's nice because at Tortoise, we emphasize that writing is a process. We don't expect students to go from rough drafts to sheer perfection. We even invite students, editors, and professors to provide commentary on papers' strengths and potentials for improvement.
VS: What is the biggest thing you've learned from the Princeton Writing Center/ Tortoise?
SKR: Writing is so much more than the ultimate synthesis of everything you've thought and researched. It's your thinking process— and you do a lot of your actual thinking while writing. One of the most fascinating things about Tortoise is seeing how students evolve their own writing–it's special to be a part of that process.
VS: Name one of your favorite articles and what you learned.
SKR: There was an article from our first issue in 2014 by Adam Mastroianni called "Cut Them Some Slack: Slactivism's Prosocial Potential."  The way it was written was so conversational. The author had a voice of his own, and showed me the potential of what academic writing beyond stiff jargon can be. The piece was rigorous while being tongue-in-cheek.
—
PCUR readers, there's no reason to wait! Learn how to submit your writing here and send it in to Tortoise by December 16th!
*Submissions will be considered in two rounds. According to the Tortoise website, "there is no selection penalty for submitting to the later deadline, but submissions to the first deadline will be considered at an earlier date."
—Vidushi Sharma, Humanities Correspondent