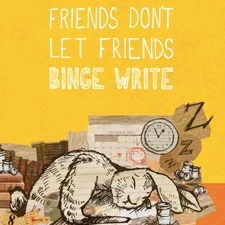 Want an organized JP or Senior thesis? Doing a quantitative research project? Want funding to support your great ideas? Sign up for the workshops below!
— This week —
Back by popular demand!
Defining your Research Question: Quantitative Projects in STEM and the Social Sciences
Thursday, March 1, 4:30pm -5:30pm
Guyot 100
Are you writing a quantitative JP or struggling with the introduction or discussion of your thesis?  This workshop will help you frame your project's direction and next steps by:
• defining and refining a specific, actionable research question
• learning how to leverage secondary sources in relation to your data
• identifying the role and impact of your project in your field
— Upcoming Workshops — 
Putting it all together – structuring your thesis
Tuesday, March 6, 2018 4:30 pm – 6:00 pm
The Writing Center
Are you a senior struggling with how to organize your thesis? Do you feel like you have random bits of writing, from literature reviews to background information to graphs and pictures, but no idea how they fit together into a coherent whole? During this workshop, you will make a table of contents and a roadmap to help you organize your materials. 
Crafting Your Research Proposal: Thesis 
Summer Funding Workshop
Tuesday, March 13, 4:30pm -6:00 pm
The Writing Center
Are you a junior planning to request summer funding for senior thesis research? Come learn how to craft an effective proposal that makes the full potential of your project visible! 
Writing Center Fellows will teach you how to think like a reviewer so that you can make a strong case for significance and feasibility. A representative of the Office of Undergraduate Research will also join us to answer questions about the process of submitting your application through SAFE. 
 We hope you take advantage of these and many other resources that the Writing Center has to offer!
—Ellie Breitfeld, Chief Correspondent