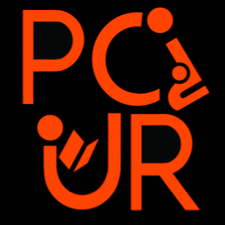 As we return from Spring Break, we're all getting ready to finish up the semester and launch into whatever we might have planned for the summer. However, now is also a time to reflect on the past year, and begin thinking about what we might want to change, or what we want to continue in the upcoming academic year. One exciting opportunity to consider is to join PCUR! We are now accepting applications for new correspondents for the 2019-2020 academic year.
What is so great about being a part of PCUR? Continue reading to find out what the current correspondents have to say about why they joined PCUR, what they have enjoyed about the experience so far, and why they would encourage others like you to apply.
Get involved in the vibrant research community at Princeton
I joined PCUR because research is a huge part of the Princeton experience, although it can be scary and confusing at first! – Andrea Reino
I joined PCUR in part because of the great experience I had with the Office of Undergraduate Research's ReMatch+ internship program this past summer. I loved how much the Office fostered undergraduate interest in research, and I wanted to be able to help that process! I would encourage anyone to apply who is interested in sharing their work with the Princeton community, and who wants to support their fellow students in their academic pursuits. -Alec Israeli
Help your peers navigate research Princeton
I wanted to be able to share my experiences so others could potentially learn from them! –Andrea Reino
I think PCUR is a great opportunity to make the research resources of Princeton well known and accessible to students! Personally, I use my position to write about the different resources available through the Princeton University Art Museum and various centers related to design as well as how I have (and other students can) use them in their studies. If you feel there are parts of Princeton or your Princeton academic experience other students could benefit from hearing about, definitely apply!  – Raya Ward
Reflect on your own experiences
I joined PCUR because I wanted to give a candid, human element to the rather intimidating concept of research at Princeton. Everyone has to do various types of research, but it's not exactly clear the various ways in which it gets done. PCUR is an excellent opportunity to shed light on the all-encompassing research aspect of Princeton's academic experience, allowing you to become more self-reflective in the process. -Elise Freeman
Delve into your interests
In my view, one of the greatest aspects of PCUR is the freedom—freedom to cover what's important to you, from your own angle, on your own schedule. I would encourage anyone interested in such an open-ended and rewarding position to apply. -Shanon Fitzgerald
Hone your writing skills
Writing for PCUR has helped me grow as a writer — I have a much better understanding of how to motivate my writing, and also the writing process itself is faster.  Working here has also complimented my other job of being a writing center fellow!  -Nanako Shirai
—
If any of these reasons appeal to you, I would encourage anyone and everyone to apply to write for PCUR! As expressed by many of the comments above, PCUR has been a wonderful compliment to all of my various pursuits here at Princeton and has provided me with a close-knit group of students to learn from who are similarly invested in the research process.
To apply, send a cover letter reflecting on your research path to date and explaining how you would contribute to the PCUR blog, a sample post (between 400-700 words), and a copy of your resume to poussart@princeton.edu sometime before noon on Wednesday, April 17th.
–Ellie Breitfeld, Chief Correspondent