It's officially November here at Princeton: the leaves have changed, midterms are over, and fall break is but a blissful memory. If you're anything like me, this means that you've finally settled into the rhythm of the semester. However, it also means that the question you've likely been avoiding since the beginning of the year–what will I do this summer?–is becoming harder and harder to ignore, as deadlines that once seemed distant are now imminent. 
As a first-year, I remember that this pressure seemed terrifyingly intense. I was surrounded by sophomores, juniors, and seniors who were anxiously applying to dozens of positions, interviewing, and accepting offers–while I was still busy trying to make friends and adjust to the demands of Princeton's fast-paced schedule. How could I know what I wanted to do with my summer when I wasn't even confident in my extracurriculars or my concentration?  
If you relate to this sentiment at all, don't fret. The answer to your woes? Spend a summer doing research! Princeton provides an incredible number of summer research opportunities that span a wide range of fields. If you're uncertain of your major (like I was!) or don't know what you want to do with your life, I'd argue that a summer spent doing research can be beneficial for a wide variety of reasons.
First, taking advantage of Princeton's many international programs is an incredible way to make global connections and to gain perspective. In many fields, including mine, the global research community is incredibly tight-knit, and techniques or new ideas learned abroad can be useful once you return home. Going abroad for a summer might seem intimidating or inaccessible–I know it did for me last November–but Princeton-sponsored programs like IIP are open to all class years and offer lots of support throughout the application process.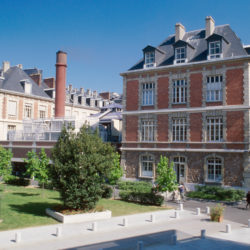 Second, doing research can help to clarify your academic interests. As I've written previously, there is a big difference between enjoying coursework in a discipline and wanting to research in that same discipline. At this time last year, I was torn between concentrating in Chemical and Biological Engineering (CBE) or Molecular Biology (MOL), as I liked the quantitative aspects of the CBE department, but wasn't sure if it emphasized biology enough for me. So, after a year spent learning thermodynamics and linear algebra, I applied to research opportunities in biology. While I enjoyed my work, I soon realized that I missed applying mathematical and physical concepts to the biological systems I was studying–which helped me realize that CBE was, in fact, the right place for me to declare my major!
Finally, doing research on campus can help you forge lasting relationships with professors that can shape your independent work. I have many friends who stayed on campus this past summer to work with professors, and some of those connections have now translated into their JP work. If you think you might be interested in continuing your research throughout the academic year, this is a great option, and programs like ReMatch make the process of connecting with professors even easier! 
So, to everyone out there whose summer plans are undefined, I'd urge you to consider a summer of research. Even if you don't think you're destined for academia in the long term, research can help you determine your goals while enabling you to have a fun and rewarding summer experience!  
For more information about pursuing summer research through Princeton, check out the Office of Undergraduate Research's summer programs database. Best of luck planning your summers!
— Ella Feiner, Engineering Correspondent