Although things have been looking brighter on campus, with a decrease in COVID cases and happier weather, the threat of COVID-19 still remains and can be a daunting obstacle. I tested positive for COVID-19 last month, and I was lucky enough to get through it, but an extra stressor was definitely keeping up with my classes while being in isolation. Everyone's experience is different, especially when it comes to symptoms and classes, but I hope that my advice can help you get through a tough time if it ever comes to it.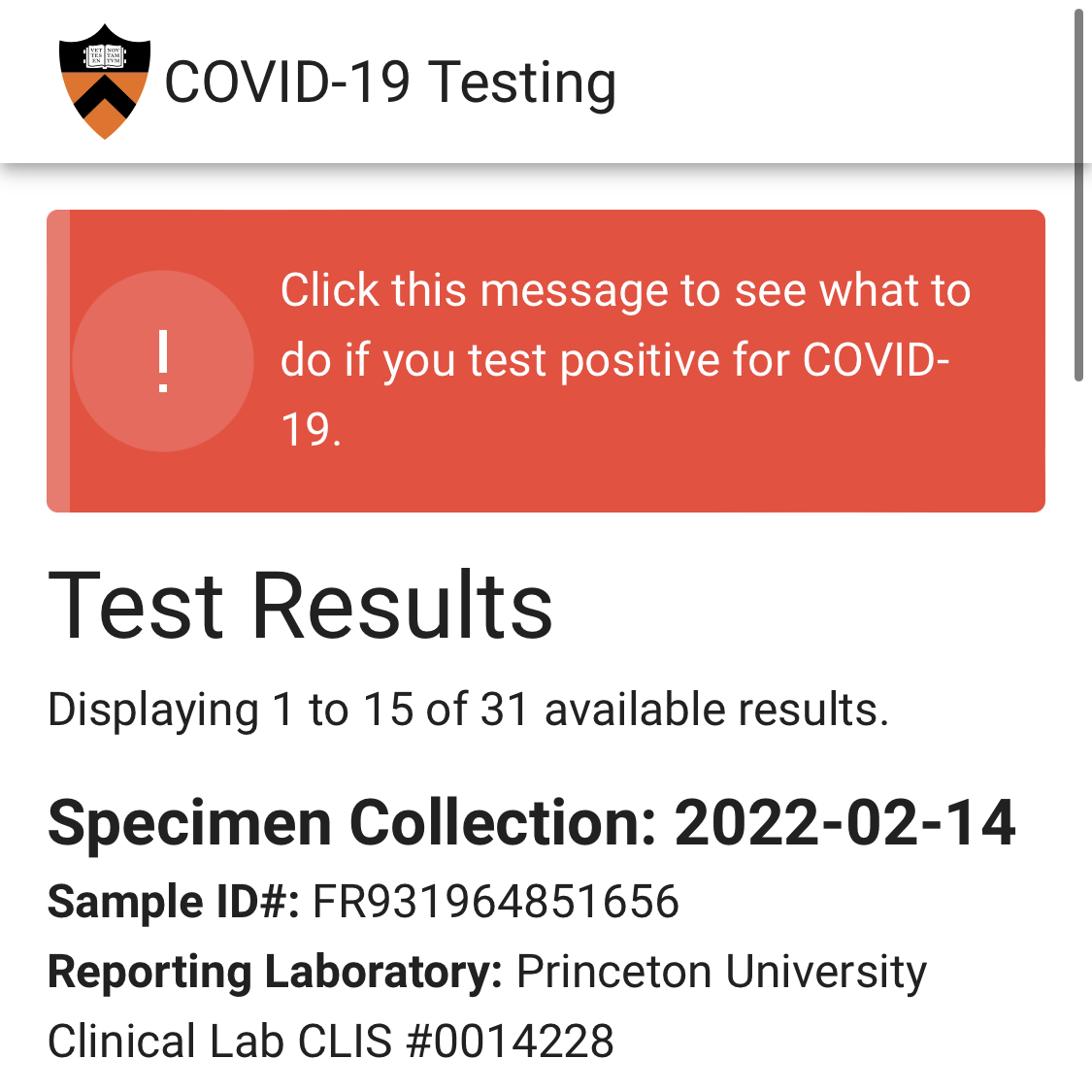 Speak with your Residential College Dean
When you test positive for COVID-19 on campus, your College Dean will be alerted, as well as your Director of Student Life, will reach out to you and check in. I definitely recommend keeping in touch with them and reaching out for advice, accommodation, and any type of academic support needed. They have dealt with these scenarios before and will make sure that you are granted fair extensions and can still succeed academically despite the circumstances. My Dean, Dean Andres of Whitman College, helped me so much when I tested positive and made me feel so much better throughout the entire process.
2. Reach out to Professors
Your professors should provide you with Zoom links needed to attend classes, but if they forget to, don't be afraid to email them. Ask politely if there is a Zoom link to attend classes and what you can do to stay engaged in the course (if you feel well enough). Not only will this make you feel more connected, but it will also show real initiative.
3. Do your morning routine
As I mentioned earlier, if you are symptomatic and sick, put yourself first and focus on recovering. But, if you are asymptomatic and worried about classes, then I recommend getting dressed and out of bed, in order to more closely simulate your life outside of isolation. We all know how easy it is to fall asleep with your camera off on Zoom. But, if you get ready for the day and take your calls at your desk instead, then you will most likely retain more information, and feel much more prepared when you return to class.
4. Make use of virtual resources
Being in isolation does not mean that you no longer have access to Princeton's amazing resources. To start, you can set up virtual office hours with your professors and preceptors. Let them know that you have COVID, as explained before, and they will most likely create a Zoom link for you. If not, you can reach out to your Dean about it. The Writing Center may also grant you a virtual appointment if you reach out and explain the situation. I sent them an email and they allowed me to meet with them online, which was extremely helpful.
5. Put yourself first!
There is often stigma around reaching out for help or taking a day off, but when you have COVID-19 (and even when you don't), it is important to take care of yourself. Don't feel guilty for binge watching the Divergent series for the 10th time, taking an entire day to rest in bed, or facetiming friends. Your health, both physically and mentally, is the most important thing, and your academics will only get better when you are healthier. Reach out to UHS if you aren't feeling well or CPS if you feel alone and need someone to talk to. This is my last piece of advice, but it is by far the most important.
I really hope that these tips can help you, but I most importantly hope that you feel better! COVID-19 is scary, but please remember that you are not in this alone. Reach out to friends, family, your RCA, CPS, your DSL, or any one else that you trust if you are struggling and remember that it's completely normal. Isolation can be scary, but you will get through this and I believe in you!
— Ryan Champeau, Social Sciences Correspondent