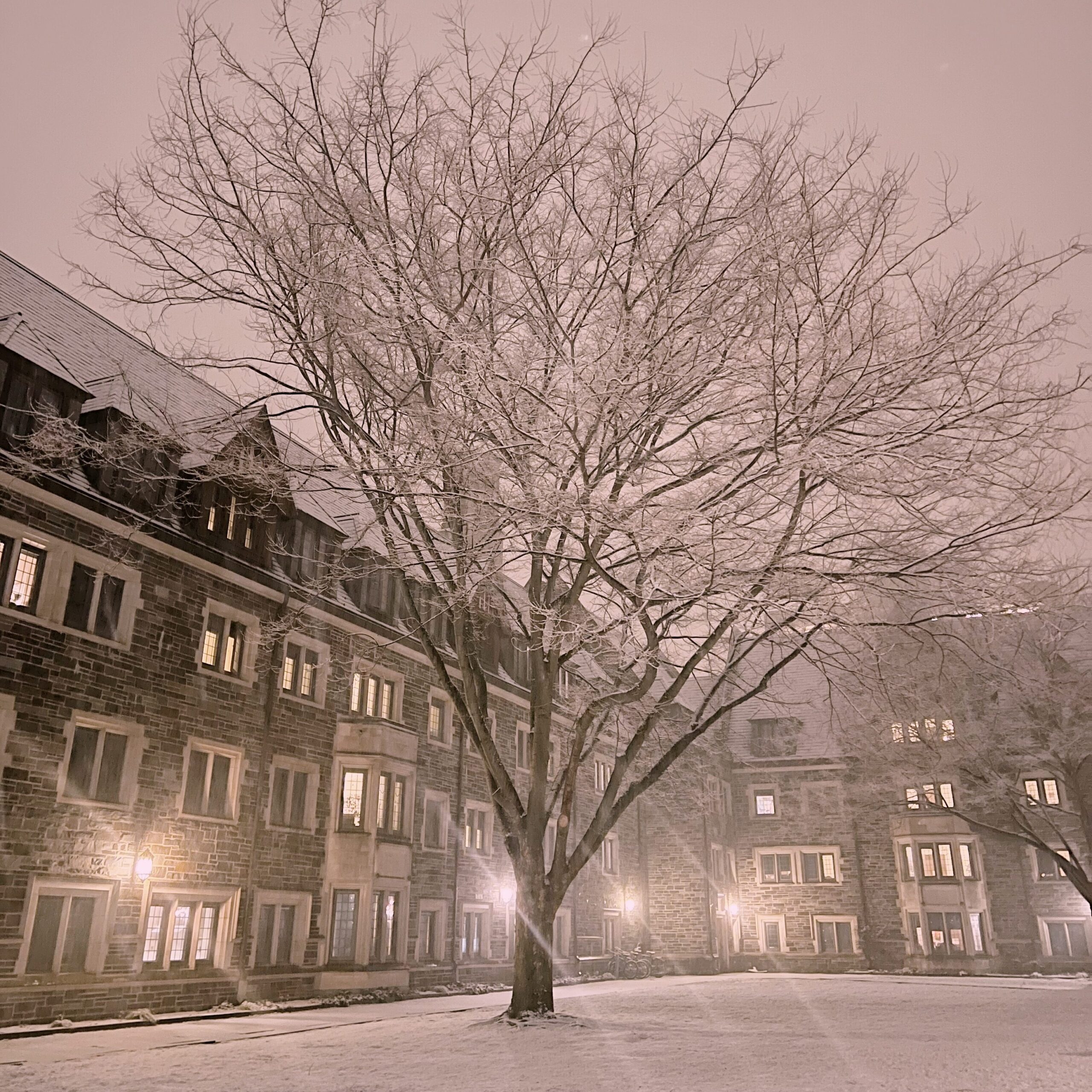 Senior thesis. Senior thesis. Senior thesis. By this time of year, you have most likely heard seniors in the middle of the night at Firestone or at Coffee Club study breaks, thinking about, stressing about, and working on their senior thesis. In my last post, I wrote about one of the first and most important steps of the senior thesis process, choosing the right adviser (see here). Now, I walk through what I believe to be another pivotal moment for the senior thesis process: choosing a topic. For SPIA majors and presumably for many other majors as well, it may seem difficult to narrow down your project to one specific topic when the major is so broad and diverse. Throughout my time at Princeton, I have taken classes in law, environmental policy, psychology, economics, ethics and more, and I enjoyed them all. But, I eventually had to choose one topic to write a full thesis on. So, without further ado, here are some steps on choosing the right topic for you.
Ask yourself the obvious
When you start brainstorming ideas for your thesis, there are no bad questions. Sometimes, it is best to close the laptop, go outside, and reflect on what you really want to get out of your thesis. If you write about something that you love, believe it or not, it really won't feel like work. Specifically, I asked myself the following questions: What do I like? What do I enjoy writing about? What kind of impact do I want to have through my thesis? Should it be quantitative or qualitative? Who is my advisor and what research do they focus on? What do I want to learn more about? What type of thesis would I be proud of? Upon asking myself these questions, I realized that I really wanted to do some sort of experiment that changed minds for the better. As you may be thinking, this is extremely broad. But, it's okay to only have a broad idea at the start (just not in March).
2. Reflect on Courses and Extracurriculars
     Upon reflecting on the "obvious", you should also think back to the classes that you enjoyed most at Princeton and the extracurriculars that you participated in. Your senior thesis is an opportunity to bring together your academic interests, your leadership interests, maybe even your friendships, and so much more. When I thought back to my favorite classes and my junior papers, it reaffirmed my belief that I wanted to write a behavioral policy paper. Furthermore, when I started to think about my extracurriculars, I realized that education reform and the opportunity gap is what I am truly passionate about. I grew up tutoring in Newark and currently work as an after school teacher off campus. I realized after thinking about my love for education that this paper was an opportunity to dive deeper into issues that I have witnessed on the ground in the past, such as the opportunity gap in education.
3. Meet with your Adviser
     Number 3 is an obvious and quick step, but it had to be said! Your thesis adviser is your number 1 resource throughout the thesis process! My thesis adviser is absolutely amazing and he has been helpful from beginning to end. If you have trouble coming up with a topic, you should meet with your adviser and be honest with them and yourself about what type of thesis you would like to write and if they have any suggestions for resources or how to move forward.
4. Gather Sources
If you have a few potential ideas, I would take a day to read up on them. If you are half asleep in the Whitman library after reading a singular paragraph, then that probably isn't the topic for you! Get a sense for the literature on any topic that you are interested in to see if this is something that you want to look into for the next full year.
5. Ask Yourself: Would this Thesis Create Happiness?
     This might be a hot take, but I have absolutely loved writing my senior thesis. I was able to conduct an experiment on the opportunity gap in education and attempt to change minds for the better. It almost felt surreal in the moment because it was something that I always wanted to do, but never had the flexibility or resources to until beginning my thesis. I would try to view the thesis as an opportunity, rather than an assignment. Princeton has incredible resources and your thesis allows you to make use of them and explore the world, literally. I think the most important question to ask yourself while choosing your topic is: will you enjoy writing this thesis? Will this thesis make a positive impact on your life or others'? If the answer is no, my opinion is that you should move on. If yes, you just got yourself a senior thesis topic…Let's gooooo!!!!!
— Ryan Champeau, Social Sciences Correspondent