2024 Program Applications Are Open!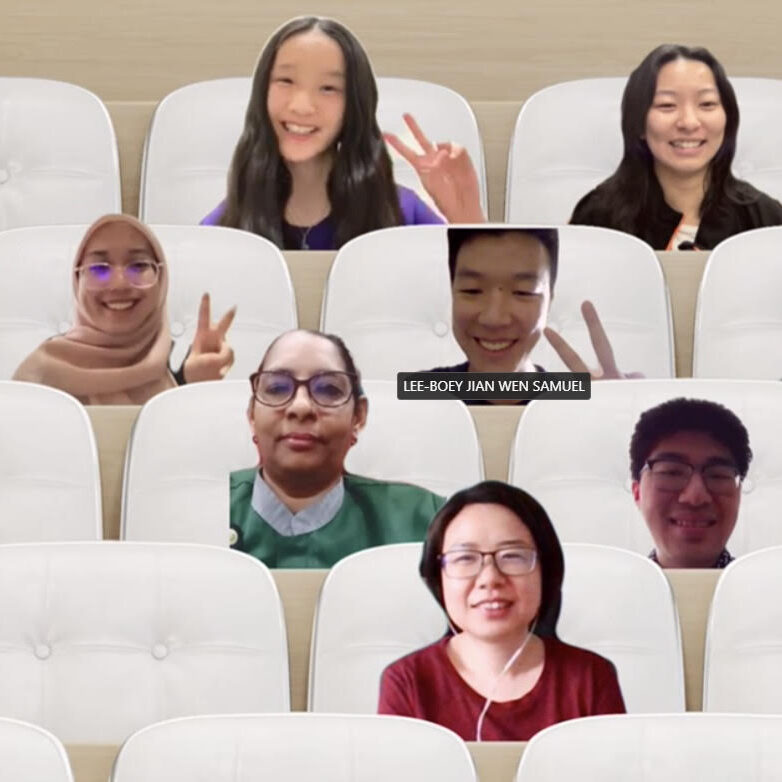 The Global Health Program hosts a wide variety of research internships on global health topics each summer. They provide a fully-funded experience for students of all class years and backgrounds to explore urgent health issues in regions all around the world. This eye-opening summer will help you learn about the differences in healthcare access and treatment globally, and contribute to impactful solutions. I had the incredible opportunity to conduct research and data analysis on Type II Diabetes treatment in Malaysia while interning at the University of Malaysia for the 2023 Internships in Global Health Program. Here are a few of the biggest takeaways and highlights of my internship so that you can get excited about the 2024 program!
Knowledgeable mentorship
Dr. Lee-Ling Lim, my mentor during my internship, shared incredible insights about my research subject and my research skills that impacted not just my interest in epidemiology, but also improved the quality of my work in research projects and beyond. From my very first lab meeting, I was amazed by her extensive knowledge of the intersectionality between diabetes and cardiovascular diseases. She directed me to many interesting publications that I hadn't found when I'd first reviewed the literature on my own. Additionally, all of her feedback and suggestions for my proposed research questions deepened the complexity of my project and guided me in building upon the scientific community's existing understanding of diabetes. I truly valued the opportunity to hone my research writing and presentation skills with her mentorship. She connected her interns to publication and presentation opportunities and provided structured time for us to practice presenting our research before the lab to receive feedback on the clarity of our ideas and brainstorm future research directions with researchers from various backgrounds. The scientific communication skills I gained during this experience have helped me execute more confident class projects and collaborate with club members. I'm now much more empowered to work with teams both inside and outside of research.
Unique perspectives
This internship provided an incredibly different and interesting perspective on my research passion. When studying Type II Diabetes in Malaysia, I realized that there were many characteristics of treatment and treatment outcomes that differed from my personal experiences with Type II Diabetes in the United States. I was fascinated by the key treatment modalities for patients with diabetes at the University of Malaysia Medical Center, which focused on the serious foot complications that arise from diabetes, an issue that typically received less attention in other medical centers I'd worked with previously. Their focus on patient education of diabetes to improve lifestyle, nutrition, and medical understanding also encouraged an important component of patient initiative and autonomy that I realized was critical for long-term success. My experience fighting Type II Diabetes in a different culture, healthcare system, and region has informed my future research and healthcare career and opened my eyes to additional, new treatment approaches.
Hands-on skill-building
I had the incredible opportunity to build and apply my statistical analysis, predictive modeling, data visualization, and programming skills during my project. While speaking with my mentor before my internship, I voiced that improving these technical research skills was one of my top priorities because I was interested in software development and data science careers in healthcare, medicine, and the life sciences. They supported my goals and my projects enabled me to program data analysis pipelines in R from scratch. I received frequent feedback on my code from my mentor and fellow intern and explored different predictive models for my dataset, which helped me develop the initiative to implement my computer science background in a field I was interested in and provided greater insight into higher-level software development.
Personalized experience
Princeton and the Global Health Program are committed to supporting students every step of the way. This couldn't have been clearer to me during my internship. Although I was fighting an unexpected health issue and spent more than a month of my summer in the hospital, Dr. Lim and the program coordinators collaborated quickly with me to arrange a remote learning experience. I feel enormously fortunate to have been able to work on such an important healthcare issue for me, and my internship was a key motivator during my recovery as well. Each student comes into Princeton with a distinct story and their own struggles; you will grow and learn just as much in the Princeton-funded internship programs, regardless of your circumstances.
I truly enjoyed and learned so much from my experience in the 2023 Internships in Global Health Program. The knowledgeable mentorship, unique perspectives, hands-on skill-building, and compassionate support I received from Princeton and Dr. Lim led me to realize the intersectionality between my passions in computer science and healthcare, as well as develop the important research skills I need to continue furthering my work. I strongly encourage students of all backgrounds who are interested in fostering their research experience in a new environment to apply for the upcoming program.
There is a very diverse selection of internships for the 2024 program. From wet-lab research on infectious diseases in Brazil, to community engagement survey studies on food insecurity and nutrition management in low-income communities in the Philippines, to data analysis on malaria spread in Madagascar, interns can build upon a wide range of research skills in various areas. You can learn more about the internships and the application process here. I would also recommend that you schedule an appointment with a career counselor to seek guidance on crafting a successful application.
— Yubi Mamiya, Engineering Correspondent