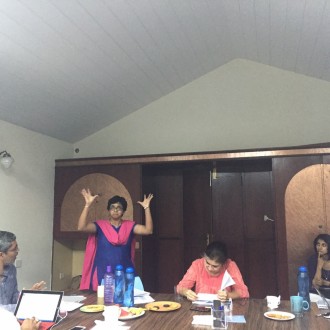 "Sorry Kavi, I don't think they're a fit for our fellowship. Their proposals are not system-changing".
I received this disappointing message countless times this summer while interning at Ashoka, a global non-profit organization committed to the spread of social entrepreneurship. Working out of the India office in the beautiful city of Bangalore, I was responsible for interviewing recently-nominated social entrepreneurs interested in Ashoka's fellowship program. The program helps connect these select individuals with other fellows, resources, and tools to help further their work in the social space.
Every candidate I had championed was rejected on the basis of this lack of "system change" in their envisioned work. This confused me because each of these candidates was immensely successful in their field. Furthermore, their repeated denial was personally frustrating because when I talked to these candidates, I became personally tied to their work. One particular instance stands out to me. About a month into my internship, I had to reject a candidate who was educating adolescent village girls on gender equality issues through group-based discussions she secretly held in their college dorms. A day after I sent my report to my supervisors, I was unnerved to see the "not a fit" email in my inbox.