It's that time of year: freshmen get their first taste of research at Princeton through their third Writing Seminar assignment, quite unaffectionately known as D3. D3 defined my life in the last few months of 2014. My entire daily schedule was built around it. But at the end of the day, it was probably one of the most rewarding experiences in my life.
Through D3, I discovered a simple formula to find engaging research or project topics that would enhance my academic experience at Princeton. To this day, I still use that same formula, which I call the method of missing links, to stay engaged with my research.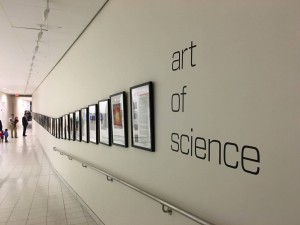 Flashback to December of last year. I sat in my room utterly puzzled. I was supposed to write a paper that actively engaged with 10-12 scholarly sources in order to create an original argument. The last scholarly source I had read took me over five hours to fully understand. Now I was being asked to take 12 of these sources and use them in the framework of a larger self-created idea. And I wasn't even given an end goal – I had no idea what I was supposed to prove.
Continue reading Surviving D3 with the help of Missing Links