What's the first thing you should do after your thesis is done?
More research, of course! The best kind of research. Fun research.
For me, that meant investigating the place where I'll spend the next two years: Harvard Kennedy School. At HKS, I'll study policy and political communications as a Master of Public Policy student. I'll also develop leadership skills as a Sheila C. Johnson Leadership Fellow.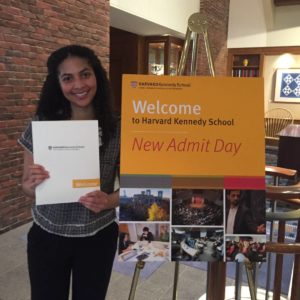 I'm unbelievably excited about these things. I'm also eager to learn who my classmates are, where my classes will be, and what Boston is like. Thus, I figured it was time for some research — at HKS' New Admit Day, which took place on April 7.
Here are some field notes from my journey there and back: