Over the course of the semester, PCURs will explain how they found their place in research. We present these to you as a series called The Project that Made Me a Researcher. As any undergraduate knows, the transition from 'doing a research project' to thinking of yourself as a researcher is an exciting and highly individualized phenomenon. Here, Dylan shares his story.
~~~~~~
The Project That Made Me a Researcher. Hmm. It's a loaded topic for me because it makes a big assumption: Am I a researcher? It feels awkward to ascribe the word to myself, like a shirt that doesn't quite fit right.
I definitely do research. And I definitely love doing it. But a researcher? Something about it seems so … prestigious, perhaps? Important? World-changing? Where do I fit in all this?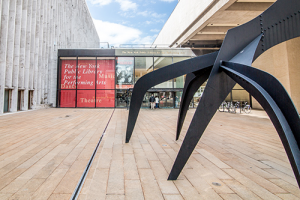 The project that comes to mind is my freshman writing sem paper. I looked at how La Cage Aux Folles — the first Broadway musical to portray a gay couple at its center — tamed its queerness for a commercial 1983 audience. It was the first time I'd discovered that my niche interests could be considered academic, and I felt compelled to go out of my way to learn more than I might otherwise have. My ambition pushed me out of Princeton — twice — to the New York Public Library for the Performing Arts, where an extensive archive of video recordings of theatre is maintained. There, wedged into a small cubicle with an archaic looking TV screen, I watched the original 1983 production and, on a second trip, the 2004 revival. Sitting there, surrounded by a smorgasbord of theater junkies fixated on their own little screens, I had an epiphany: research is fun.
But does this make me a researcher?
I believe it was a start. A huge part of research is choosing a topic that tickles your fancy, that makes you want to read the literature, to spend days, weeks, or months in the field or archives, and to write, rewrite, and re-rewrite. This project showed me that papers become fun to write when they matter to you, when moving beyond Wikipedia and into the world is thrilling.
So, am I a researcher? I guess so — or at least I'm on track towards becoming one. Research is not necessarily about changing the world, but about using your own interests — however weighty, flighty, or zany they are — to ask the questions that matter to you. As I learned freshman year and have confirmed in years since: Research is incredibly stressful, but is worth it when it comes from someplace real.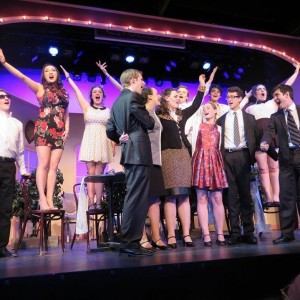 — Dylan Blau Edelstein, Humanities Correspondent