As everyone knows, thesis crunch time is upon us. In an attempt to keep the positive energy flowing, I've decided to divert my attention away from stressful thoughts of drafts and deadlines…. and instead compose a list of 5 thesis-related things that I'm excited about! Here they are:
Seeing my thesis title gold-stamped on the cover.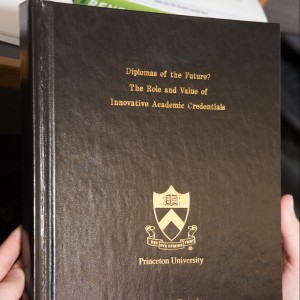 Bound theses are beautiful, but the best part for me is seeing the gold letters of the title contrasted against the black leather. It is going to look so official!
2. Actually wanting to talk about my topic.
I'm so excited to finally feel like an expert when talking to people about my topic. I mean, we picked our topics because we were interested in them and thought others would be too, right?
I've also applied to present at Princeton Research Day, so hopefully I'll get to look legit while giving a 10 minute presentation about how handwriting and typing influence learning differently!
3. Joining the ranks of other amazing Princetonians who have written theses.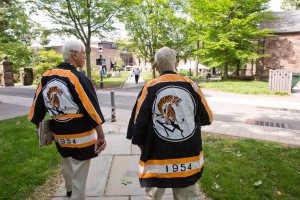 Seniors last year wrote theses, as did the seniors before them, and those before them. It's like an initiation process to become an alumni, and it will be nice to finally join the "I wrote a thesis" club.
4. Saying that I published a book.
Enough said.
5. Being one step closer to graduation!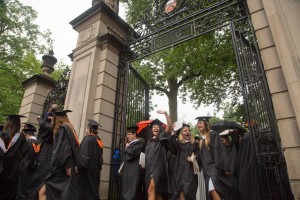 As much as I love Princeton, finishing my thesis means I'm one step closer to the rest of my life, which is definitely something I'm excited about!
No matter where you are in the thesis process, don't forget to stay positive. We can do this!
-Jalisha Braxton, Natural Sciences Correspondent