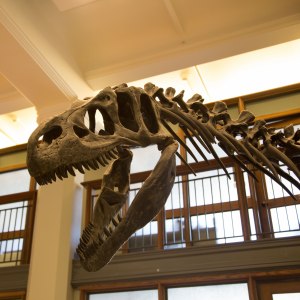 There are some things that department websites just don't tell you.
For example: The History Department holds its mandatory senior thesis planning meeting one hour after spring junior papers are due. ("People hadn't slept for days!" a friend told me recently.) The Spanish Department, on the other hand, hosts monthly department-wide dinners.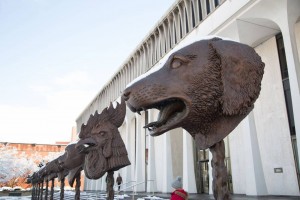 I am amazed — unfortunate scheduling and free food aside — by how much I didn't know when I chose my major. Talking to other upperclassmen, I get the feeling that I'm not the only one. We all seem to have bumbled through the process, some better-informed than others. When April rolled around, we all picked something and moved on.
Surely, there's a better way to sift through the options. Looking back at major declaration season, here are the three questions I wish I'd known to ask.
Compare course requirements, considering the structure of coursework in addition to classes themselves. How many classes are required? How many prerequisites? How much room do you want in your schedule for other interests, and how much flexibility will the department provide?
Get a sense of the kinds of questions independent work addresses. Theses in Molecular Biology (MOL) are generally lab-based, while those in Ecology and Evolutionary Biology (EEB) include fieldwork. Research in the Woodrow Wilson School (WWS) focuses on formulating policy recommendations, while the Politics Department offers a range of research options. Browsing senior theses is a great way to start. Upperclassmen are a great resource, too: most love giving advice, and if you don't personally know anyone in your prospective major, a peer academic adviser (PAA) can usually point you in the right direction. Finally, as Dylan recently shared, reaching out to professors can be extremely helpful.
Look into the anatomy and chronology of the department's independent work. What is the timeline of junior papers and theses? Are junior paper topics distinct from thesis research, or related? When I declared my concentration, I had only a vague idea of how my independent work would differ from research in other departments. Knowing this wouldn't have changed my choice, but it would've been helpful to enter the department aware of the independent work that would define the next two years – a full half of my Princeton career. The online catalog of departmental independent work guides is a great resource for answering these questions.
Also: it's helpful to remember that a concentration isn't everything. Most majors require around eight departmental classes, leaving about half your upperclass schedule open for other interests. Most independent work is flexible, too (which is why it's called independent work, after all). A department, like the rest of the Princeton experience, is what you make of it – but it certainly helps to be informed.
– Zoe Sims, Natural Sciences Correspondent