I've spent the past two weeks in New Zealand on a steady adventure rush.
Scarcely a day has passed without me sleeping under the stars, exploring a beach, or hiking up a mountain. Today, however, was my first time exploring the study part of my study abroad experience — the first day of class.
I attended a computer science course on artificial intelligence, philosophy of biology, and another course on Pacific geopolitics in the 21st century. Initially, these seemed very similar to classes I've taken at Princeton: They all follow a lecture/precept format, with a few papers or projects and exams at the end of the term. The language of instruction is English, and there are a few international students in each class. But, to my surprise, I had never felt so out of place in a classroom before.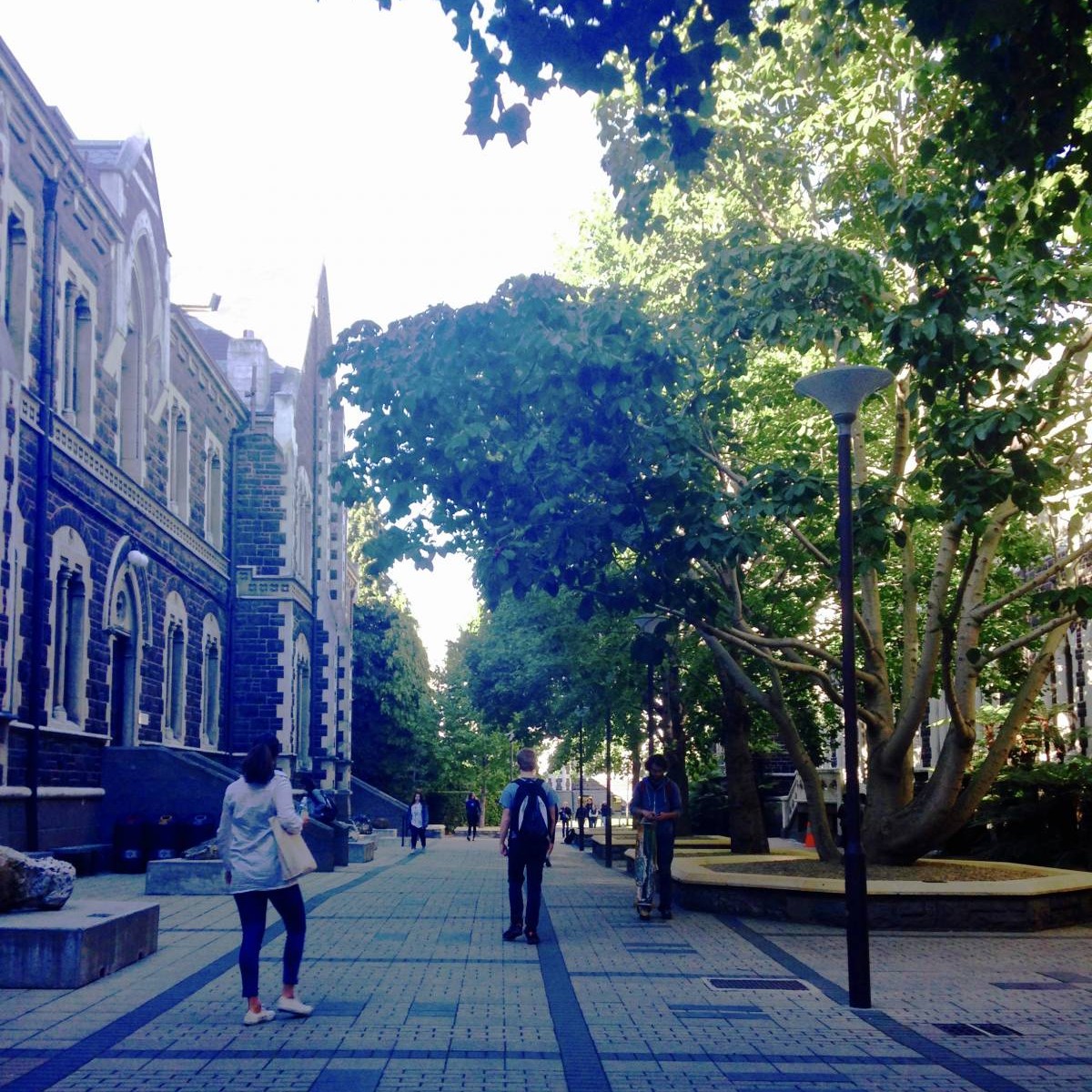 I first realized this when my professors mentioned the United States — something each of them did on the first day. One professor denigrated America's controlling relationship with its holdings in the Pacific, like the Marshall Islands and American Samoa. He cited the Bush administration's rhetoric towards Islam as indicative of geopolitical oversimplification to manipulate the public. In the same vein, he spoke about the Republican presidential race and his incredulity at people's willingness to back Donald Trump's candidacy. Students from New Zealand occasionally chimed in, vocally distancing themselves and their country from the United States. In a particularly unsettling moment, someone asked me in a one-on-one conversation whether I thought I could be proud of my country.
I think there is value in many of the thoughts that my professors and classmates expressed. In fact, I've often had frustrated conversations back home, or with my American friends abroad, about these issues. However, the same conversations feel very different now — because I'm one of the few students whose home nation is being criticized in classroom discussion.
I can't deny that the situation was uncomfortable, but I'm thankful to have experienced it. Even as an American who recognizes many issues in her country's political system, I often subconsciously focus singularly on American issues and America's point of view in the world. Conversations like the ones I've been describing bring me back to a reality that is more complex and global than I often realize.
In my last post, I wrote about the value of taking a thematic class while abroad. This time around, I've realized that engaging in discussion about America here is equally valuable. One of my goals this semester is to gain a more holistic perspective on US foreign policy by discussing it with my peers in New Zealand. And even if you're not abroad, you can do the same thing back on our campus! We have an incredible depth of international students, faculty, and program opportunities. Next time you're with someone from abroad, push yourself to learn not only about their home country, but your own.
—Vidushi Sharma, Humanities Correspondent