So, you want to dive into the corpus juris, huh?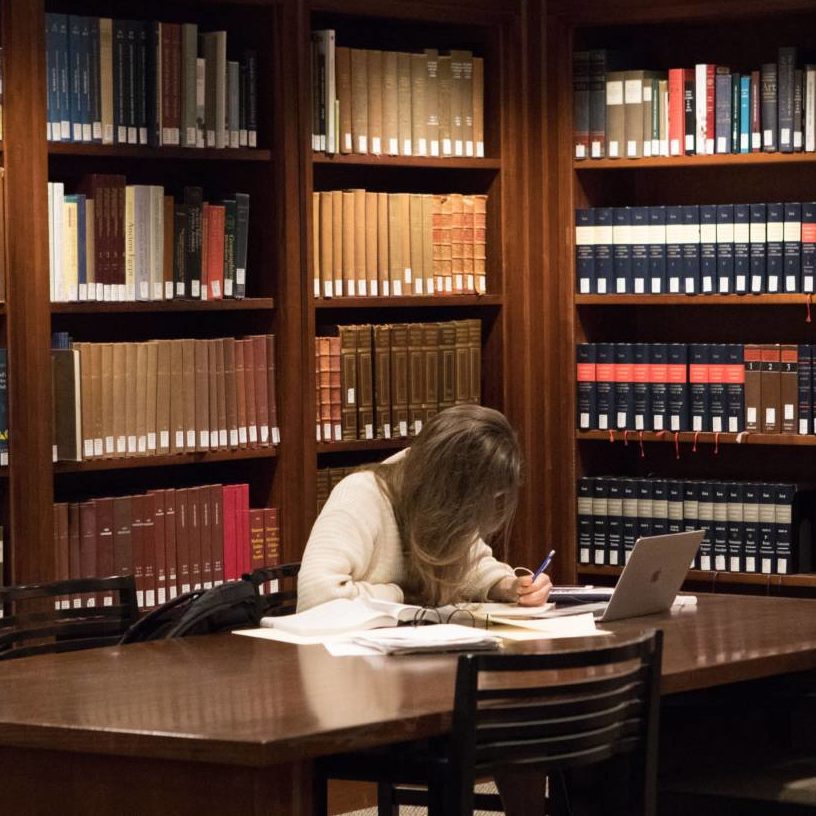 While Princeton doesn't have a law school (at least, not anymore), a number of University departments offer interesting courses in legal theory, history, and philosophy. Students in these courses—especially those new to legal studies—may find themselves overwhelmed by strange Latin words and mountains of footnotes. Fortunately, there are a number of online and University-provided resources specifically geared toward legal research, which anyone writing a paper concerning law would be wise to use. The following is a rundown of some of my favorites from my time in POL 316: Civil Liberties with Professor Robert George. 
Princeton University Library: I would highly recommend browsing the Princeton University Library's informational page on legal research before starting any research project involving the law. This site is full of advice for students seeking efficient research strategies, and outlines best practices for finding credible legal sources. The latter feature should help keep your paper free of easy-to-find but non-peer-reviewed sources, like student publications. The page also features contact information for Princeton's dedicated Law & Legal Studies Librarian, David Hollander. Access to such a specialist is definitely a privilege, and one that students would be wise to utilize.
Oyez: Oyez is a user-friendly website that provides summaries of key US court cases, with a particular emphasis on Supreme Court jurisprudence. In many law-based classes, professors will assign a set of opinions surrounding a particular issue; I find it useful to browse summaries of cases on Oyez before digging into the actual judicial opinions. In this way, I can more easily orient myself in the author's argument, which increases the efficiency of my reading and analysis.
Cornell Law School Legal Information Institute: This site contains a wealth of both primary legal information (i.e., all of the US Code) and analysis of major legal topics, such as the 14th Amendment. This analysis makes for great supplemental reading on your area of research, and can help you contextualize the readings your professor has assigned.
Stanford Encyclopedia of Philosophy: Many Princeton courses related to law will also explore the philosophical principles that undergird legal systems. This makes a lot of sense, since no study of, say, capital punishment would be complete without discussion of consequentialism or retributive theories of justice. Consequently, I suggest that students of the law take advantage of the Stanford Encyclopedia of Philosophy, a rich database of thoughtful yet accessible articles on philosophical theories. Even when not explicitly required for an assignment, considering legal questions through a philosophical lens will likely enhance the caliber of your arguments and make your course experience more rewarding.
I hope that the above sites and resources will help you conquer your next law-based research project without too much stress. Happy researching, fellow students of the law!
— Shanon FitzGerald, Social Sciences Correspondent