This semester, in our spring series, PCURs will interview a graduate student from their home department who either is currently a graduate student at Princeton, or attended Princeton as an undergraduate. In Graduate Student Reflections: Life in Academia, interviews with graduate students shed light on the variety of paths one can take to get to graduate school and beyond, and the many insights gained along the way from research projects and mentors. Here, Emma shares her interview.
~~~~~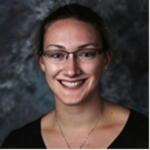 As part of our Spring Seasonal Series, Graduate Student Reflections: Life in Academia, I interviewed two students in the SINSI Graduate Program, Alex Wheatley '16 *20 and Nathan Eckstein '16 *20. Scholars in the Nation's Service Initiative (SINSI) is a scholarship program designed to prepare students to pursue careers in the U.S. government. Students in the program spend two years pursuing an MPA in the Woodrow Wilson School and two years in a SINSI fellowship with an executive branch department or agency (often, but not always, between the first and second years of the MPA program). In the first post on this two-part interview, Alex and Nathan discuss their experiences as SINSI scholars in the MPA program:
Emma: How did you decide to apply for SINSI?
Alex:  I saw a SINSI advertisement hanging on a lamp post. It wasn't quite that simple, but it wasn't premeditated either. I had been thinking about health-related fellowships, and as I subsequently learned more about SINSI it seemed like an excellent opportunity to dabble in many different aspects of public health, to do good through public service, to be thrown into opportunities I otherwise wouldn't have, and to complete a higher degree with students whose experiences were very different from my own. This was back when SINSI was a six year program that students applied for in the fall of their junior year– one of the toughest considerations was whether I was willing to commit the next six years of my life to a program I had learned about from a lamp post (spoiler: I made the right decision).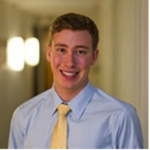 Nathan: I entered Princeton thinking I was interested in a career in public service. At the start of sophomore year, I spoke to Ambassador Barbara Bodine, then the SINSI director, about applying for an internship with an embassy abroad. Through some luck I wound up in Embassy La Paz, Bolivia, working in the Public Diplomacy section. In Bolivia, I assisted to plan and implement programming that engaged hundreds of Bolivians on subjects such as American civil society, volunteerism, and education. Through this work, I developed immense respect for my colleagues and bosses. That summer more or less confirmed my inkling that public service would be a good fit, and I applied for SINSI a few months after during my junior fall.
E: What was the transition from undergraduate to graduate school like?
N: Princeton's MPA program is a special place, and moving there from undergrad was refreshing. First, the MPA cohorts are small, with about 70 students. We all take the same core classes and get to know each other well. Second, I had a lot to learn from my classmates, not just my professors. At graduate school we were surrounded by classmates who had two to ten years of work experience, meaning seminars included a bit more of a practitioner's perspective—students gave insight from their past work, and had a broader perspective to apply to the learning at hand.
A: I called the transition a vertical learning curve.  I had gone from being fairly competent in my undergraduate Ecology and Evolutionary Biology (EEB) world to being a rookie in the development/policy field. It's also strange to stick around Princeton when all of your undergraduate friends have left. That said, my first year of graduate school was incredibly valuable– I learned a lot and was engaged in the material in a way I hadn't been in undergrad. As Nathan said, our classmates had years of work experience to draw on and they brought interesting perspectives/experiences to the classroom. The Woo community is also incredibly close, and I feel lucky to have gained some great friends in my first year of graduate school.
N: It is amazing how tight-knit the Woo is. I think one of the toughest parts of the SINSI program is that we don't get to graduate with our original first-year cohort.   
E: What is your focus within the MPA program? How did you become interested in this field?
A: I focus on development with a minor in health. In undergrad I majored in ecology and evolutionary biology with a minor in global health and health policy; I study some of the same themes but with a very different lens.
N: I am in Field 1, International Relations. It is what I studied in undergrad, and I have a career interest in U.S. diplomacy, so it is an appropriate fit.
E: What kind of research have you done in graduate school? How has (or hasn't) it differed from research you did as an undergraduate?
N: Research in policy school is different. A lot of what we do in the first year is to practice how to synthesize large swathes of qualitative and/or quantitative data into easily-digestible reading. I wrote a 125-page thesis in undergrad, but much of the data-work I did, even within the Wilson School, would have been lost on a policy-maker. In the policy realm, good research often also has to answer the questions, "Why do we care?" and "How do we make this actionable?". Sometimes, good research has to compete with policy-makers' and principals' pre-held assumptions—and it doesn't always win.
A: Nathan said it best. I'll add that the Woodrow Wilson is unique among policy schools for its focus on quantitative analysis. Deciphering and quantifying trends that can inform policy (for community organizing or an immunization strategy or development assistance programs) is an extremely valuable skill. This skill was something I pursued in my undergraduate work as well; my thesis explored the spatiotemporal dynamics of a virus' activity in Mexico in hopes that the information might eventually inform a vaccine rollout.
N: Now there is a good example of what might change in a policy space — "spatiotemporal." Alex, how would you explain that to me in layman's terms?
A: Sure- "spatiotemporal dynamics" refers to when and where a virus spreads. So in my case, I looked at a few years of hospital data to see how when and where people were hospitalized with infections related to respiratory syncytial virus (RSV). It might be easier to think of it in terms of flu– if you want people to get a flu shot just before flu season starts, policymakers need to know when flu season usually starts in different geographic regions.
——
I really enjoyed discussing the MPA portion of the SINSI program with Alex and Nathan and found their responses to be informative for both graduate and undergraduate-level research. Their point about framing research findings in accessible terms, for instance, is a relevant take-away for undergrads presenting their independent research to a wide audience. Likewise, finding a tight-knit program with a strong sense of community may be important for undergrads declaring their concentrations. Stay tuned for Alex and Nathan's reflections on the fellowship component of their SINSI experiences!
— Emma Kaeser, Social Sciences Correspondent