It's that time of year again. The hustle and bustle of the beginning of the year begins to die down–new dorms have been moved in to, another fall lawn parties has come and gone, textbooks have been purchased–and now its time to jump right into the nitty gritty. As we finish up our second week of classes, the assignments start flooding in and it's time to get back to work. PCUR is here to help! Join me, our four returning correspondents: Rafi, Shanon, Alec, and Elise, and four new fresh faces: Andrea, Saira, Nanako, and Raya. Coming from a wide variety of disciplines, this year's team is ready to guide you through the coming academic year.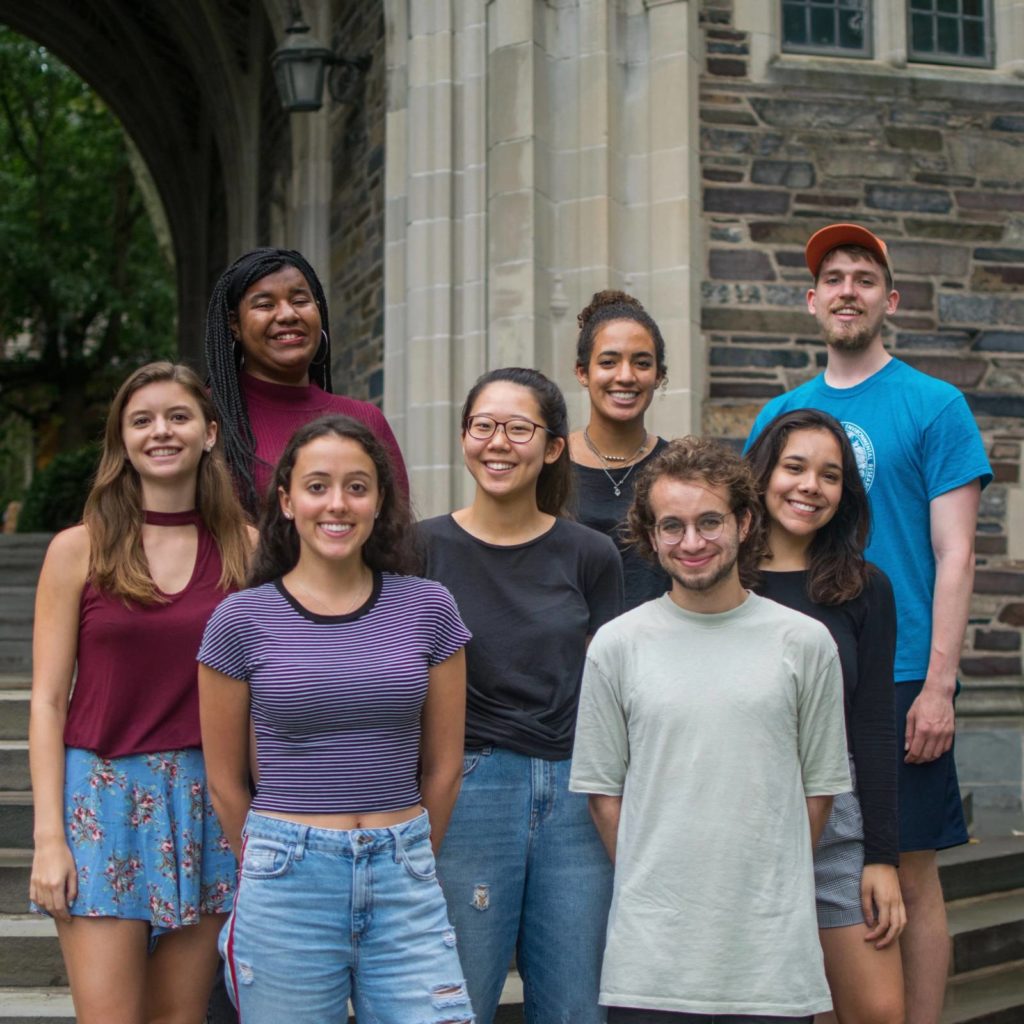 If you have specific questions that you would like to see answered, use the Contact Us form and let us know what kinds of post you want to see! Also new this year, some of our posts will be featured on the Princeton University Instagram story! We're looking forward to a great year, so continue reading below to see what our new correspondents are bringing to the table.
Andrea Reino, Social Sciences Correspondent
I'm a junior born and raised in New York, but my family is originally from Spain. I plan to go to law school after graduating! On campus I am a PUMP mentor, a Petey Greene tutor, and a double-bass player in the Princeton University Orchestra. I love languages, eating good food, and looking at pictures of my cat.
Saira Reyes, Engineering Correspondent
I am a sophomore from Northern New Jersey planning to concentrate in chemical and biological engineering. Some of the past research projects I have worked on focused on polymer nanoimprints and microfluidics. Over the summer, I worked on campus on a research project involving metabolic engineering. On campus, I am also involved in PUMP and Princeton Latinos y Amigos.
Nanako Shirai, Natural Sciences Correspondent
I am a sophomore from New Hampshire, but I've also lived in Pennsylvania and South Carolina. I wandered through a few disciplines (i.e. Sociology and Psychology) when I first came to Princeton but I think I'm pretty set on Molecular Biology or Chemistry now. One of my interests is how biology and culture shape social interactions. On campus, I am a violinist in the Princeton University Orchestra, treasurer for the Japanese Student Association, an officer for the TEDx division of Princeton Social Innovation and I also work at the Princeton Writing Center as a fellow!
Raya Ward, Natural Science Correspondent
Hey y'all! I came to Princeton from Peachtree Corners, Georgia so I'm still adjusting to the cold of New Jersey! My passions lie in the arts. Oil painting and charcoal drawing are my favorites! If I can't be in the studio, I'd love to be out in the middle of the woods hiking or resting by a waterfall. On campus, I'm also involved in Highsteppers, Orange Key, Club Swim, and the Student Advisory Board for the Art Museum.
Look out for our first posts of the year next week to see what all our correspondents have been up to and the advice they have to offer!
–Ellie Breitfeld, Chief Correspondent