Want to explore something new, with absolutely no accountability? To meet a famous academic whose work you've used in class? To spend time with your favorite graduate students and professors outside of class? Try attending an academic conference at Princeton.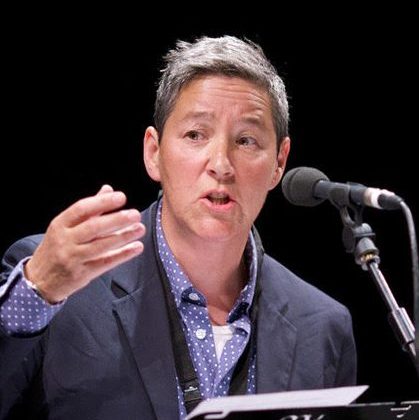 At any given time, at least one Princeton department or campus group is probably hosting a conference. Typically, these multi-day events gather leading academics, activists, and thinkers from around the world to discuss a particular issue or theme. Despite the significant cost of these conferences (and the tables full of free food), they are almost always free of charge and open to the public. Regardless of your department or academic interests, there is definitely a conference somewhere, sometime that will interest you.
Yes, it can be hard to drag ourselves to yet another hour of lectures and academic discussion – especially after a long day or week of classes. But conference presentations are often energizing in a way that classes aren't. Presenters typically share their own work and opinions, rather than summarizing and explaining others'. And because they're surrounded by their colleagues (and intellectual rivals), they often work to present their material in an engaging, memorable way. Many of the academic moments I remember most from the past few years took place at conference presentations.
Just a few weeks ago, I attended one of the best lectures I've ever heard at the Department of Comparative Literature's Reading Matters conference. On Saturday evening, Professor Jack Halberstam from Columbia University delivered a lecture titled "Exit Routes: On Dereliction and Destitution." He walked the audience through examples of "anarchitecture" (anarchist architecture), including a fascinating little-known feminist film, "Times Square," about two rebellious women in 1980s New York. Weeks later, my friends and I are still discussing the talk (and rewatching the trailer for Times Square).
The nice thing about conferences – unlike classes – is you don't have to go for the whole time. You can just pick your most favorite panel or lecture and attend for as long as you can! Typically, conference talks don't last longer than an hour – and it's completely okay to leave once the Q&A starts (I almost always do). I also try to sit in the back so it's easy to leave early if I have to.
To find out about the conferences on campus, make sure to check your department's bulletin boards and listservs regularly! You can also ask your professors or graduate student friends to send conference information your way when they come across them. The Princeton Events calendar features many campus conferences as well.
–Rafi Lehmann, Social Sciences Correspondent