This spring semester, I am enrolled as a visiting student at Hertford College, University of Oxford. While now I am back home on Long Island taking my Oxford courses online (just as Princeton students are Zooming into their own lectures and precepts in these strange times of COVID-19), I was able to spend about two months in Oxford. It was a truly wonderful experience; the city is beautiful, the people kind, and the academics engaging and rigorous.
The course of study at Oxford is quite different from that at Princeton. There, students do attend lectures, and sometimes seminars, but most of their academic work is conducted in preparation for tutorials. Tutorials meet most weeks each term, and consist of an hour-long meeting with a professor, either one-on-one or with one or two other students. For each tutorial, students must write an essay of around 2,000-2,500 words to discuss with their professors. Professors give the prompt in advance, and students are expected to craft a response based upon weekly reading lists. These lists are usually quite long, and students are by no means meant to read each item (this would be almost impossible; my reading lists for history courses usually had around ten prescribed primary sources, and thirty or so books and articles suggested for further reading). Rather, students must explore the different sources, be selective, and find works which are relevant to the argument they wish to make. Even though this curriculum differs notably from Princeton's, it still taught me valuable lessons about my writing process that will help me at Princeton and beyond. Working on tutorial papers, in sum, has made me approach my writing with better time management, more confidence, and more appreciation for the craft of the essay.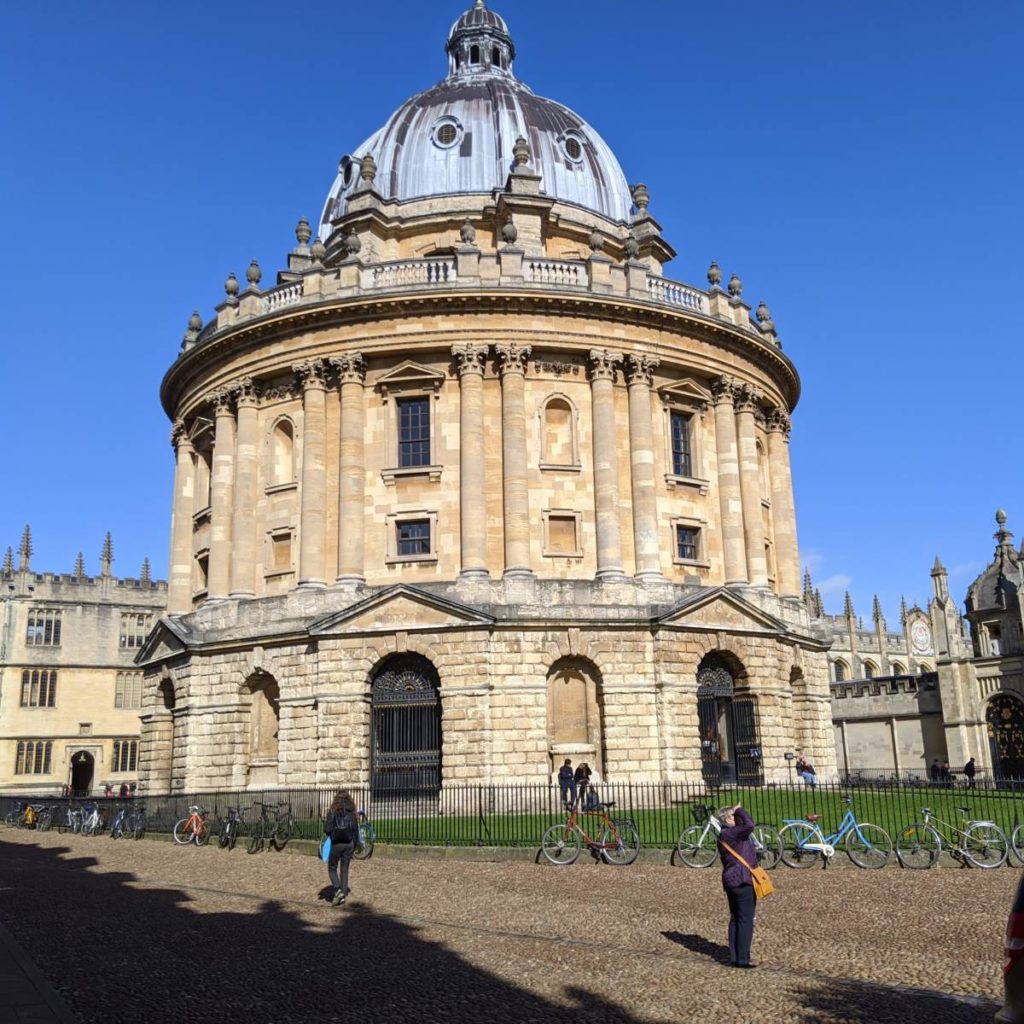 Tutorial papers have to be written relatively quickly. Like most Oxford students, I am enrolled in only two courses per term. As a visiting student, one of my courses has a tutorial each week, and the other has a tutorial every other week. This means, on average, I write three tutorial papers every two weeks, which is not always an easy task.
As I began my time at Oxford, I was quite nervous about having to write so much and so frequently. I have always been something of an anxious writer, preferring to endlessly research and outline rather than actually write. And, once I do force myself to write, the process is usually pretty slow. The first few tutorial essays I had to write were a drag to complete. With built-in time constraints, I was worried that the papers were too hastily written and devoid of substance. My concerns here came in part from my experience with papers at Princeton: because I usually had to write them for midterms or finals, large percentages of my grades hung on just one or two papers per semester, so I always strove towards a goal of perfection. I had set a high bar for myself with Princeton papers which I had weeks to complete; this bar was impossibly high for Oxford papers I had to research and write within a few days.
The consistent deadlines, however, were good for me. I could no longer read and plan to my heart's desire. With the clock ticking, I simply had to make myself sit down and write, even concurrent to my reading and planning (PCUR correspondent Rafi has a good post about this here). What I put down on paper need not have been perfect, but it needed to be there, and it needed to be simply argued.
I learned I could not hold myself to the same absolute standard I tended to set for myself with essays at Princeton, and that even with those papers, such a standard was counterproductive. While working on my tutorial essays, I actually keep reminding myself of the origin of the word "essay": it comes from the French essayer, meaning "to try." Indeed, an essay is but a try, an attempt, to make an argument within a few short pages; it can involve conjecture, uncertainty, incompleteness. These qualities are essential to the essay form. With this in mind, I find myself taking more intellectual risks in my tutorial papers than I ever have in my Princeton work. And, knowing these papers are only a "try," I have learned not to be so hard on myself if those risks don't pan out as expected. Granted, my tutorial papers are relatively low stakes; they are not individually graded, and I receive immediate, real-time feedback from professors. Still, I think I would do well to continue this more open approach to writing when I return to Princeton in the fall.
Whatever the specific lessons learned here, my experience with tutorial papers has most importantly showed me that— as facile as this advice may sound— the best way to get better at writing is to continuously and consistently write. I was only able to break through the anxiety and perfectionism that usually accompanied my writing process by writing so much that I had no time to give to being anxious or perfectionist. While this change was imposed by ever-looming deadlines, I would like to think that I can maintain it on my own and adopt a more assured approach to my writing, in part by writing more. I can journal, I can take notes, I can write to reflect and to think. If you are worried about your writing, you can do these things too. No tutorials required.
— Alec Israeli, Humanities Correspondent