Welcome back to the 2020-2021 academic year, which will be unlike any school year that we've had before. While it has been and remains a tumultuous time, I personally hope that going to classes (even remotely) will help bring a sense of normalcy back into our lives. What will hopefully aid in the process is PCUR, which will be up and running as always! Our correspondents from across grade levels and academic disciplines will reflect on what it is like to be a remote college student, and share tips and advice that they learn throughout the year.
This year, we have three new correspondents: Abhimanyu, Austin, and Ryan! We are excited for them to join the current crew of correspondents, which include Kamron, Alex, and Saira.
---
Abhimanyu Banerjee '23 – Social Sciences Correspondent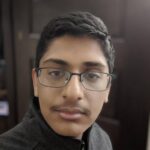 Concentration: Economics
Degree Program: A.B.
Research Interests: Monetary policy, fiscal policy, income inequality, financial bubbles, sustainability
Bio: I am a sophomore from Gainesville, Florida. I am interested in economic policy, particularly how it can be used to tackle such issues as alleviating recessions, reducing inequality, and promoting sustainability. I am also a researcher for the Policy Punchline podcast here on campus. In my free time, I am an avid chess player and have played competitively for over a decade.
Austin Davis '23 – Humanities Correspondent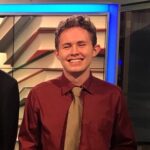 Concentration: Undecided
Degree Program: A.B.
Research Interests: History, historical memory, urban studies, post-1900 United States, social stratification and structures, and post-1400 Europe.
Bio: I am a sophomore from Pittsburgh, PA. Even though I am undecided, I plan on concentrating in History most likely. One of my interests that has especially emerged at Princeton is the intersection of urban studies and historical memory. Outside of school and research, I am the USG Historian, a Peer Academic Advisor for Forbes College, and a PAI Community Ambassador.
Ryan Champeau '23 – Social Sciences Correspondent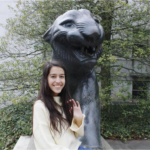 Concentration: Princeton School of Public Policy and International Affairs
Degree Program: A.B.
Certificate Programs: Program in French Language and Culture, Cognitive Science, Creative Writing
Research Interests: Psychology, Social Media, Public Policy, History
Bio: I'm a sophomore from New Jersey who likes dogs, writing, and photography! I'm interested in exploring how I can use research to have a positive impact on the Princeton community and beyond. On campus, I'm a big sister for the Big Brothers Big Sisters program, player and social chair for the club ultimate frisbee team, member of the Whitman College Council, and Community Action leader. I'm also really enthusiastic and love to rap!
---
We're looking forward to a great year, even with everything that is going on. Please stay safe, and if you have any specific questions or topics that you would like to see us write about, submit them here!
⎯ Nanako Shirai, Chief Correspondent