Whether you are thinking about applying to summer programs or graduate school, you most likely will need to ask for letters of recommendation for the application. Last year, I applied to various summer programs, but I didn't start thinking about letters of recommendation until January, although most of my deadlines were in mid-February. Having only a month to ask for letters of recommendation was barely enough time, so this year, I am beginning to think about asking for letters of recommendation much earlier. Recommenders usually appreciate not being rushed, so don't wait too long if you are also thinking about asking for letters of recommendation – one month is the minimum time. Here are some additional tips that are good to keep in mind when thinking about asking for letters of recommendation.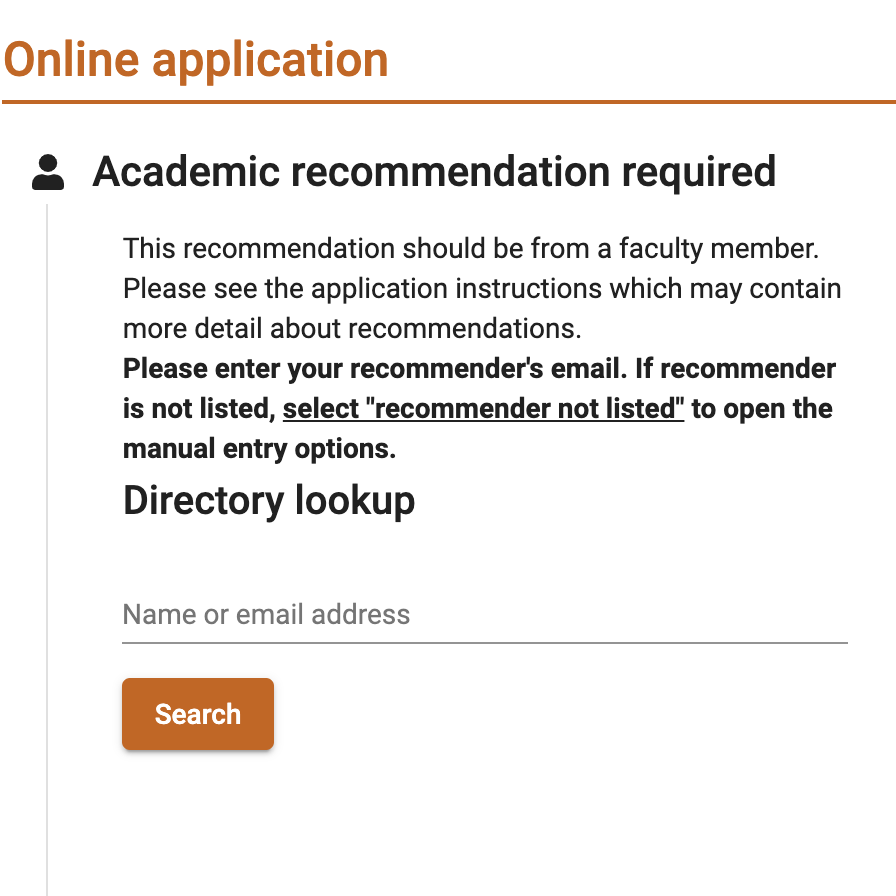 Know how many letters of recommendation you need. First, it is important to differentiate between references and recommenders. For example, the HMEI internship program I applied to last summer called for two references. These are typically professors or supervisors who would be able to provide insight on you if they were called or emailed, but they do not formally have to write up a letter of recommendation. It is still good to ask for their permission before writing them down as references so that they are prepared to talk about you if asked. If the program specifically asks for letters of recommendation, then you would need your recommenders to send in written letters to the application system. Typically, summer programs will ask for one or two letters of recommendation, while graduate schools usually require more, but make sure to double check with what your programs require.
Think about who you want to ask. Some programs might give guidelines for who the recommendations should be from – for instance, one academic professor and one extracurricular or work-related supervisor who can talk about your contributions to a team environment, work ethic, etc. Make sure to follow these guidelines, and if none are provided, make sure to have at least one professor as a recommender. Typically, you will be able to get more personalized letters from professors who know you well, for instance if you have met with them regularly during office hours or done research with them.
Prepare letter of recommendation packets. These typically consist of a group of documents that you would send to your recommenders so they would have a better idea about your background and experiences when writing their letters. In these packets, it is a good idea to include a link to each program you are applying to, the application deadlines, and your resume/CV. Depending on the program, it may also be helpful to include your transcript or list of relevant courses. Additionally, some recommenders find it very helpful if you include a short bullet point list covering the things you learned about yourself through your experience with your recommender, whether that be through a research experience, a class, or a job. This will help your recommender write a more personalized and detailed letter of recommendation.
Set up a meeting with your recommender. Whether or not your recommenders know you well, it is still a good idea to meet with them so that they understand what types of programs you are applying to and whether you want them to tailor their letter in any way. When I met with one of my recommenders last year, I provided her with a list of all the programs I was applying to as well as each deadline so she could keep track herself. Also, she asked me about the specifics of each program I was applying to so she could make each letter specialized.
Know whether to waive your right. Some programs ask you to waive your right to see the letters of recommendation. All this means is that you pledge not to read the letters, which requires your recommenders to send the letters directly to the application system. Depending on the program you are applying to, it is generally considered a good idea to waive your right because it shows that you trust your recommenders and that their letters were not influenced by you. But, keep your particular program in mind and think over whether you want to waive your right on your application.
Send follow-up emails. After your recommenders have finished submitting their letters, make sure to thank them for their time and work in writing the letters of recommendation. Also, if you are thinking about having them write letters again in future years, it is good to keep those connections and stay in touch. If possible, I also like to send handwritten letters or even an in-person thank-you.
I hope these tips help in asking for letters of recommendation. Just remember to ask early and always be open and honest about your timeline and expectations for the applications. Also, if you don't feel like you are close enough with any professors to ask for letters, now is the time to go to office hours and introduce yourself. Don't be afraid to take the first initiative.
–Bridget Denzer, Engineering Correspondent