Welcome back to PCUR! We're excited to begin posting for the 2022-2023 academic year. I'll introduce myself briefly – my name is Caitlin Larracey and I recently joined Princeton as the Assistant Director of Undergraduate Research. I was heavily involved in undergraduate research as an English/History major, collaborated with undergraduate researchers on my writing studies dissertation, and most recently served as the postdoctoral fellow in program design and student mentoring at Johns Hopkins University. I'm so excited to say that one of my primary responsibilities as OUR's assistant director at Princeton is serving as the administrative lead for PCUR.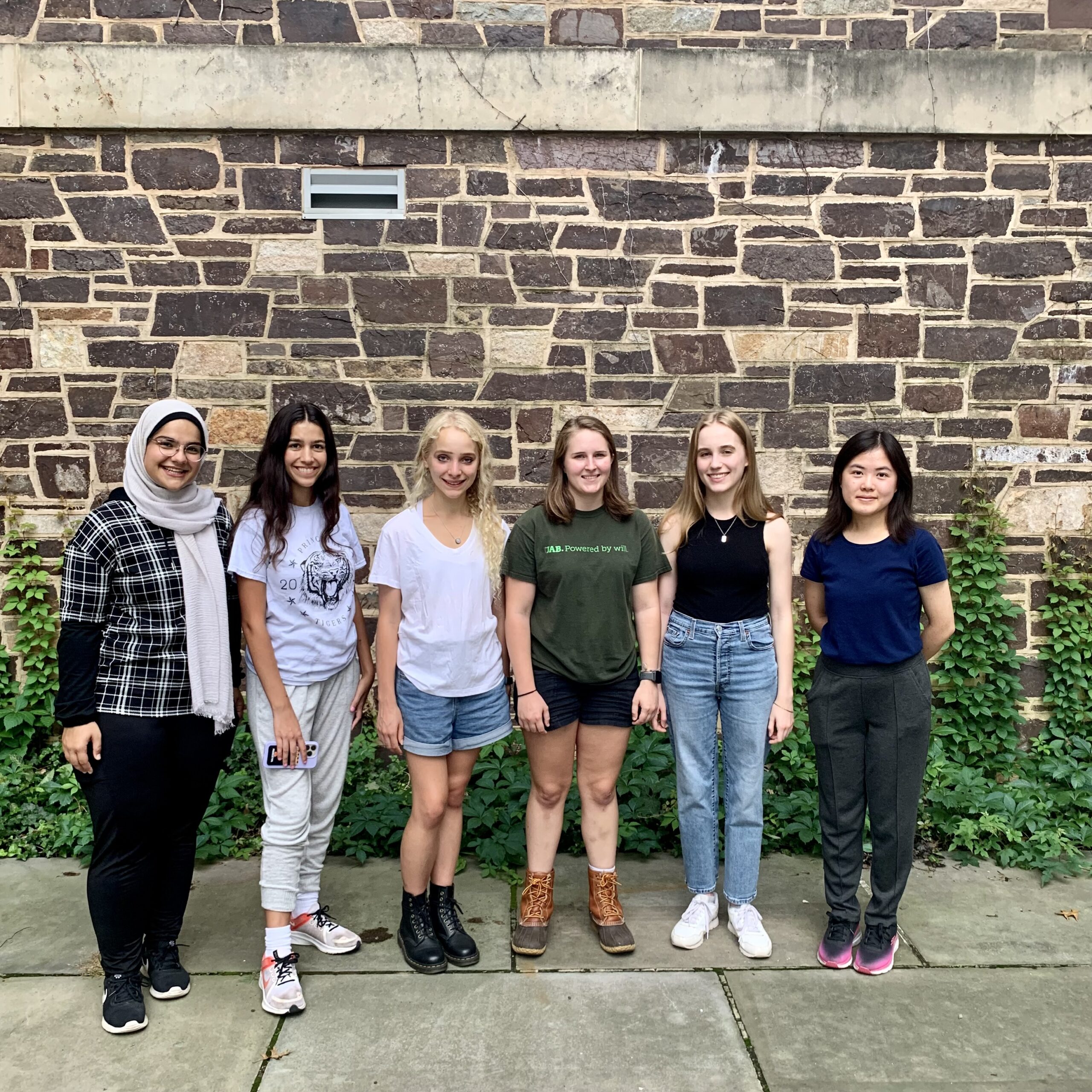 I have the pleasure of welcoming back PCUR Ryan Champeau '23 and introducing new members Virginia Cobbs '25, Amaya Dressler '25, Mahya Fazel-Zarandi '25, Kate Weseley-Jones '25, and Alexis Wu '25. I welcome you to engage with their perspectives on and experiences with research! You can learn a little more about each correspondent below and stay tuned: PCUR posts will begin this week!
Ryan Champeau '23
Social Sciences Correspondent
Concentration: Princeton School of Public Policy and International Affairs
Degree Program: A.B.
Certificate Programs: Cognitive Science
Research Interests: Public Policy, Decision-Making, Law, Economics
Bio:I'm a senior from New Jersey who likes dogs, photography, and writing! I'm interested in exploring how I can use research to have a positive impact on the Princeton community and beyond. Within SPIA, I have conducted research on mass incarceration, public opinion, social movements, and more. On campus, I am a Residential College Advisor, former Chair of the Whitman College Council, Scholar of Finance, Club Golf member, Community Action leader, and Co-Chair of the '23 Class Day Committee. I'm also really enthusiastic and love to rap!
Virginia Cobbs '25
Natural Sciences Correspondent
Concentration: Ecology and Evolutionary Biology
Degree: A.B.
Research Interests: Bumble Bee social behavior, Parkinson's Disease, Medical Racism
Bio: My name is Virginia and I am a sophomore majoring in Ecology and Evolutionary biology. I grew up in Birmingham, AL (roll tide!) and before coming to Princeton, I spent a year researching Parkinson's Disease at the University of Alabama at Birmingham. I am now researching Bumble bees in the lab of Prof. Sarah Kocher here at Princeton, and I also work with Prof. Fuentes in the Anthropology dept studying racial bias in medical algorithms. When not in the lab I enjoy reading, biking, and sailing.
Amaya Dressler '25
Social Sciences Correspondent
Concentration: Psychology or Anthropology
Degree Program: A.B.
Certificate Programs: Humanistic Studies, Global Health and Health Policy
Research Interests: Menstrual Health and Dysfunction, Endocrinology, Cognitive Science, Nutrition, Medical Institutions and Health Disparity
Bio: I am a sophomore from Littlestown, PA. As a pre med student looking to concentrate in either Psychology or Anthropology, my research interests extend broadly across women's health and healthcare reform. Outside of research, I can be found writing for Nassau Weekly or working with the PACE center as a CA fellow, and I am always happy to chat! I am usually hanging out either reading in Butler Library or dancing in one of the campus's open studios.
Mahya Fazel-Zarandi '25
Natural Sciences Correspondent
Concentration: Molecular Biology
Degree Program: A.B.
Certificate Program(s): Quantitative and Computational Biology, Applications of Computing
Research Interests: Computational biology, Genetics and genetic engineering, Biological chemistry
Bio: I am a sophomore from Toronto, Canada, majoring in molecular biology. I am interested in the intersection of biology and computer science and its application in the field of genetics. Outside of my classes and research, I write for the Daily Princetonian, listen to classical music, and play my Persian instrument, santoor.
Kate Weseley-Jones '25
Humanities Correspondent
Concentration: Art History
Degree Program: A.B.
Research interests: ancient art, heritage conservation, behavioral science, gender studies
Bio: Hi, my name is Kate and I'm a sophomore from Long Island, NY! I'm planning to pursue a degree in art history, but I'm interested in most things that fall in the overlap between the humanities and social sciences. When I'm not hunched over a book, you can find me on campus playing the cello or practicing new tricks with the Aerial Arts Club.
Alexis Wu '25
Engineering Correspondent
Concentration: Computer Science
Degree Program: B.S.E.
Research Interests: Applications of computing, educational technology, human-computer interaction, computer-aided design, art history
Bio: I am a sophomore from San Diego, CA, majoring in computer science. I am interested in the wide range of computer science applications, particularly in other engineering fields, history, and the arts. On campus, I am also a student tour guide for the Princeton University Art Museum and a mentor with Community House Big Sibs.