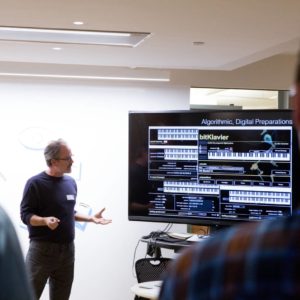 Last spring, my friend, now alum, told me she was going to study Digital Humanities at Stanford in the fall. This was the first time I heard of the field. She had discovered it through the Center for Digital Humanities (CDH) at Princeton, an interdisciplinary research center dedicated to embracing technology as a way to understand the human experience. I spoke with Jean Bauer, Associate Director for CDH at Princeton, to see what this seemingly contradictory field was all about, and how students can engage with it.
Elise Freeman: For people who aren't familiar with the field, can you give an explanation of what Digital Humanities is?
Jean Bauer: Digital Humanities is an international community of scholars who are interested in one of two things, or both of them. One way to get into Digital Humanities (DH) is to look at the record of the human experience and put that in conversation with digital computational methodologies that are being developed primarily but not exclusively in Computer Science. Think of things like network analysis, geospatial analysis, and data visualization and see what new questions you can ask of those sources and if there are any older questions that you can get a little more purchase on. That's one kind of DH. The other kind is taking the training that we get as humanities scholars and using it to critique current technology and the ways in which it does or doesn't account for things like disability, queer identity, race and other factors.
Continue reading What is Digital Humanities? An Interview with Jean Bauer, Associate Director for the Center for Digital Humanities