Have you ever come across something in class that you wish you could get a better Have you ever been wondering more about how proteins are made in the body? Or have you ever been looking for a specific type of lab experiment protocol for your independent work? If yes, then look no further than the National Center for Biotechnology Information (NCBI) website! It contains dozens of resources, some of which I have found to be very handy in my own research and school experiences. The site is tailored for students in the life-sciences field, but there is a lot of breadth in the resources available—you'll be able to find useful tools regardless of whether you're a MOL or CHM major, or if you're interests lie in researching chemically synthesis mental health, or neurodegenerative diseases.
A very useful tool on the NCBI website is Bookshelf. There is a search bar at the top of the website where you can input some topic, book title, or field name, and the program will return a variety of different reference materials relating to the query, including full scientific textbooks, book chapters, studies. On the side, there are often figures and graphs that may relate to your search.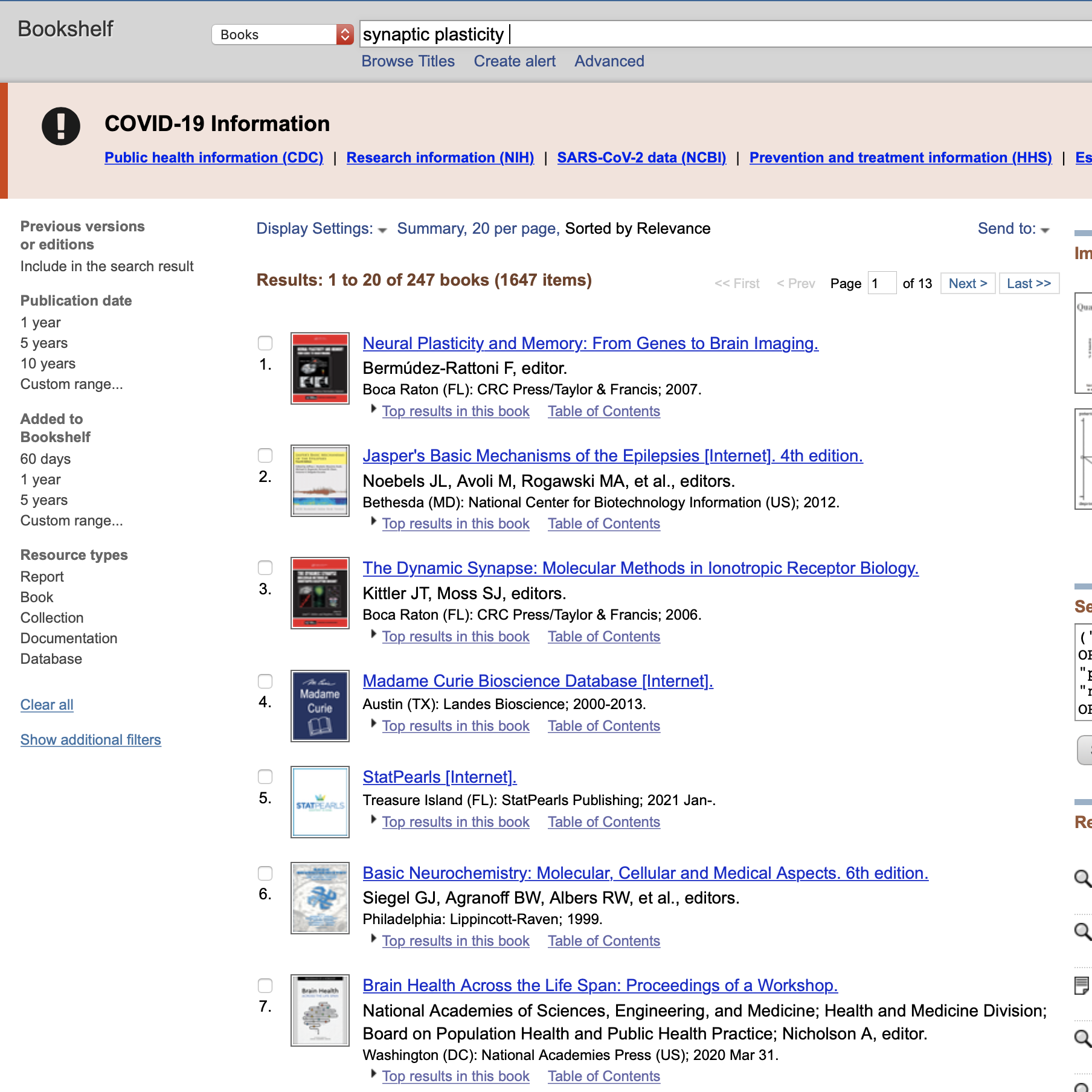 Continue reading

NCBI: An Invaluable Tool for Life Sciences Classes and Research!