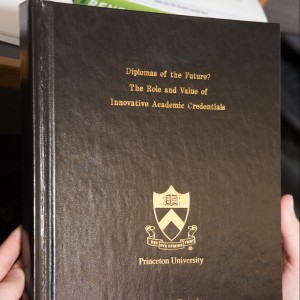 This is how I respond to a non-senior who asks about my senior thesis:
"I love my topic and my adviser is amazing; I can't wait to start my research!"
& THIS is how I respond when a fellow senior asks about my thesis:
" OMG I HAVE NO IDEA WHAT I'M DOING; WHY DO I FEEL SO LOST??!"
Despite the great deal of resources departments provide to help seniors with their independent work, feeling overwhelmed appears to be inevitable at the start of senior year. This seems to hold true no matter how many times you emailed your adviser over the summer or how much time you spent writing (and rewriting) your IRB proposal. If you're anything like me, your natural reaction to stress is to seek seclusion; you've probably thought to yourself, "Senior year, I'm going into isolation in order to finish this thesis- it's the only way it can be done!"  
The name "independent work" promotes this same idea, that your thesis must be your own work and therefore requires you to independently figure everything out. However, it's possible that by reframing the way we think about independent work, we can actually succeed in completing our senior theses and save ourselves a lot of stress along the way.