Princeton is full of opportunities–it should be easy to plan a cool summer, right?
Sure it should. But in reality, just thinking of summer 2019 is overwhelming.
You just finished fall midterms and already everyone is talking about what they want to do next summer. Your inbox is swamped with emails that mention dozens of programs. Campus is littered with posters throwing deadlines around, but it's nearly impossible to make any sense of it all, especially while managing a Princeton course load!
If you haven' t thought about summer yet do not stress. This time last year,  I was still undecided about my major, and trying to simply decide what extra-curriculars to be a part of. And yet, I had a great summer:
Summer after my first year at Princeton,  through the International Internship Program, I interned in Kathmandu, Nepal at a contemporary art gallery. This was my first time abroad, and I had a phenomenal experience. During my internship, I designed a catalogue, shadowed the gallery's director,  and even designed/installed my own exhibition. Though the internship was unpaid, my summer was fully funded by Princeton.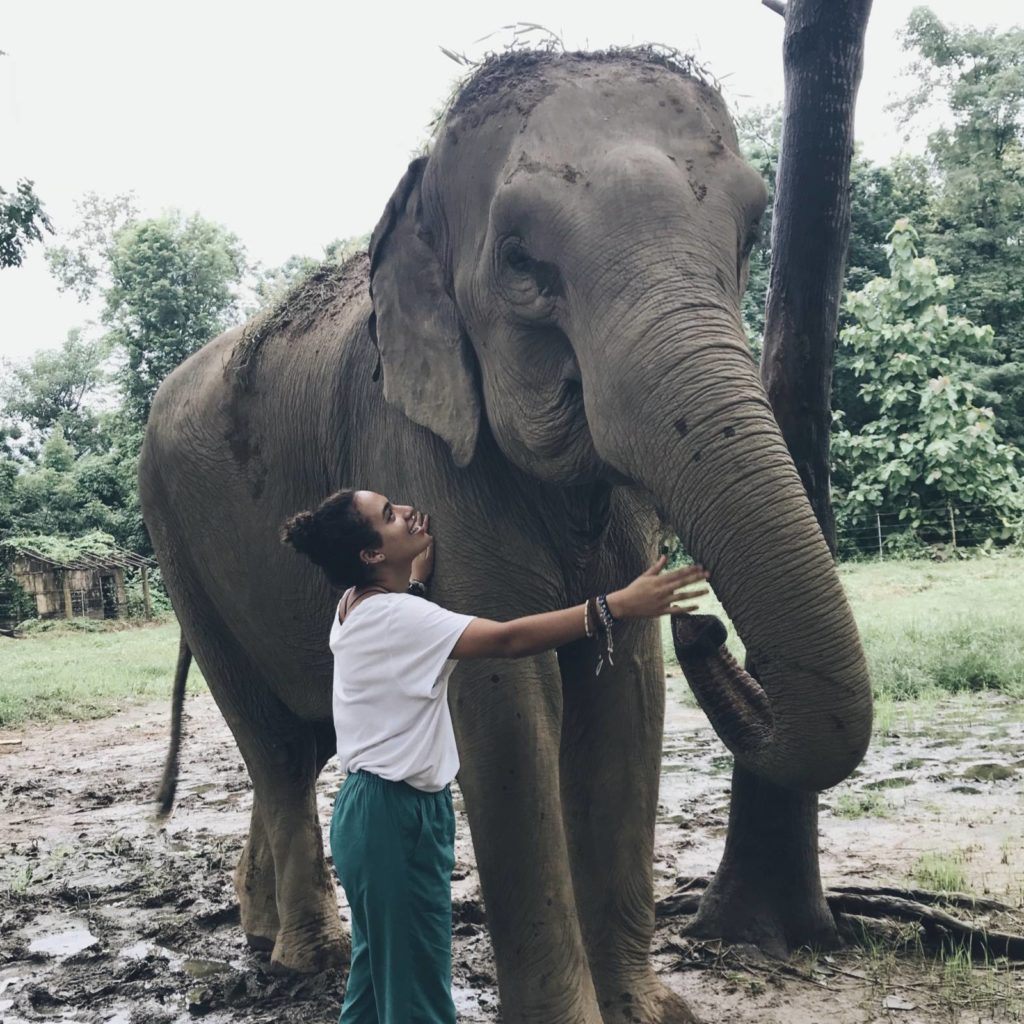 The point is, I think its completely unnecessary to start stressing for May in October. So, to calm any nerves and make planning a rocking summer a bit easier, here's a brief overview of some popular summer ideas for underclass students. Included are deadlines, brief descriptions and testimonials from past students.
Disclaimer: This is NOT a complete list. Just a list of popular options and those that my friends have explored. Also, these opportunities are not limited to first-year and sophomore students.  Juniors and seniors may also take advantage of some of the programs mentioned below. 
____________________________________________________________________________
INTERNSHIPS:
Gain experience in your field.
"Life is too short and the world too wide to pass up an opportunity like IIP." – Ally McGowen '21 (IIP in Vietnam) 
____________________________________________________________________________
COURSE CREDIT:
Have a lot of prereqs? Is Princeton missing a course you've been dying to take? Get course credit this summer. You could take courses abroad, across the US, or at home.
*** For non-Princeton programs you will need to meet with your advisers and faculty in the department of the course you are taking to ensure you can get credit for the class.
____________________________________________________________________________
LANGUAGE:
The best way to learn a language is to practice it. Spend your summer abroad practicing a foreign language. The following are four- to six-week Princeton language programs.
____________________________________________________________________________
RESEARCH: 
Office of Undergraduate Research – Student Initiated Internships (OURSIP)

Deadline: March 4th (priority) to April 1st (final)


OURSIP provides

grants

to first year students and sophomores who have independently secured or designed an

unpaid faculty-mentored research internship

over the summer. 

Testimonial: "

[I emailed] neuro professors about doing research…and one said he'd be willing to take me on for the summer. I applied for funding and got it! So I spent my summer working with awesome grad students…and scanning people's brains…[I] would highly recommend for anyone doing research in any field."

– Thea Zalabak '21 (OURSIP Research at Princeton)

ReMatch+ Summer Program


Deadline: Find mentor in fall through ReMatch events and apply for summer program by February 11th.


ReMatch+ funds nine-week graduate- or postdoctoral-mentored research internships over the summer (open to first years and sophomores only).
____________________________________________________________________________
PACE CENTER FOR CIVIC ENGAGEMENT:
Projects for Peace

Deadline: November

Students (in groups or as individuals) submit proposals for projects which promote peace and address conflicts to the Kathryn W. Davis initiative, Projects for peace.

John C. Bogle Fellowship

Deadline:

February 22nd, March 25th

Available only for first years, the Bogle Fellowship award of $4500 allows students to design their own summer internship experience in civic service. 

Testimonial: "The Bogle fellowship was a great opportunity because it provided the freedom and the opportunity to find the internship experience best suited for me…I was able to be of use to an organization that would not have been able to support me for the summer…the Bogle provided mutual benefit both for me … and for the organization as well." – Leila Ullman '21 (Bogle Fellow in California)
____________________________________________________________________________
And there's even more!
Check out local opportunities such as through a church or nonprofit. Check for listings on the websites of major companies in your field. Major companies like Facebook and Microsoft even offer educational programs for beginners. Check out listings in Handshake, and ask upperclass students in your field about their summers.
Also, don't forget it is also great to stay home and work your first year. You don't have to give in to the pressure to do something extraordinary this summer.
"Princeton moves at such a fast pace– constantly pushing you to step outside your comfort zone. It is so easy to feel like you are not doing enough, that you are missing out or falling behind if you are not traveling the world or getting the most exclusive internship or saving the world in some dramatic way…there is something to be said for going home and just taking a breath…It allowed me to come back to school this fall with a fresh mind, eager to learn again." – Lowell Hutchinson '21 (Camp Counselor in Massachusetts)
As the length of this post demonstrates, there are a variety of options available to Princeton students for summer 2019 of diverse structures and with a range of deadlines.
Happy hunting!
– Raya Ward, Natural Sciences Correspondent