So you've just finished your JP, a dean's date assignment, or some other research project. Considering how fast things seem to move here, you might have already forgotten about it – that's how I felt when I turned in my R3 my first year.
However, I ended up taking another look at my R3 to prepare my presentation last spring for the Mary W. George Research Conference – the biannual writing conference – (tips on doing that here). During that process, I recognized some significant changes and expansions I could make on my R3, but I didn't think much of it at the time.
After presenting my R3, I was encouraged by my writing seminar professor and some of my peers to expand my work and submit the manuscript for a conference or for publication. After submitting to a conference and to multiple research journals, here are some of my takeaways from the publication process: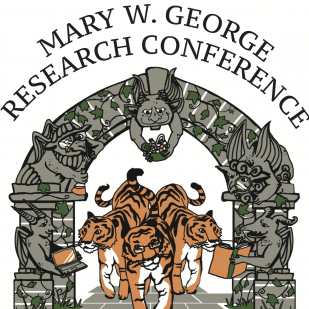 Presenting my work helped polish my paper: Before submitting for publication, I wanted to work out the remaining hiccups in my paper. I found preparing a presentation for my paper to be productive to working out these kinks. These improvements came in two forms. On the one hand, the audience's questions were useful: they taught me to explicitly state the purpose of each and every analysis I conducted in my paper, as it was otherwise easy to get lost in the details. On the other hand, the act of compiling and explaining my results concisely improved my understanding of my own arguments and even the literature I referenced. For example, I relied on complicated vocabulary to explain sociological concepts and attempting to explain them out loud revealed to me that I poorly understood what they meant.
Picking the right journal isn't easy: After presenting my R3 at two conferences on campus – Mary W. George and belonging – I set out to submit my manuscript for publication. At first I was relieved to discover an online tool to find journals appropriate for any manuscript. However, I struggled to choose among the various options the website spit back at me since different journals have different rejection rates: although I wanted to secure a high chance of getting my manuscript accepted, journals with higher acceptance rates tend to have lower impact factors. Impact factor is a measure for the rate at which an average article in a journal is cited and corresponds to journal prestige. In addition to balancing prestige with difficulty of acceptance, I needed to pick a journal whose content aligned with my paper, which is essential for an article to even be considered. I found this to be especially difficult considering my manuscript juggled linguistics, statistics, and sociology – the main premise of my paper was to develop a quantitative model for gauging gender stereotypes in language data. It doesn't help that the turnaround times for these journals tend to be several months, so each decision matters: it's not allowed to submit to more than one journal at a time, so there's a commitment for each decision. I ended up working closely with my writing seminar professor to select my journal of choice, an interdisciplinary journal about gender roles.
Read the fine print on formatting: It's tough to format a document according to the instructions and layout requirements for each and every journal. It's common that journals request a manuscript be separated into two documents: one which includes a title page, abstract, keywords, information about the author, and any conflicts of interest, and another which includes the main text itself without any identifying information. The specifics about these requirements, however – like font sizes, bolding, section headers, and figure/table placement – often vary journal to journal. I found it was worth it to take the time to get it right the first time. That's because, after waiting about a month after submitting to my first journal, the only feedback I got was that my figures were incorrectly placed within my main text file, and that I should resubmit my manuscript. Looking back, I would have definitely made phone calls or sent emails to ask any questions I had about formatting, because I often found journals' instructions to be confusing.
Rejection will probably happen: The first journal I submitted my manuscript to rejected it. Although generally helpful, some of their comments explaining the rejection were vague: for example, the reviewer described my conclusions as "weak", but didn't explain why. I won't lie and say it didn't faze me at first, but in the long run, this was for the better: even without much guidance, I was able to incorporate stronger vocabulary and more concise sentences about my paper's results.
… And maybe even multiple times: After resubmitting my manuscript again to a different journal and waiting another few months, it was rejected again. I experienced the same feelings of disappointment and wondered why I was even bothering to engage in this process. However, the feedback this time was constructive and honestly not that hard to correct – one of the major critiques was that the manuscript didn't align with the topic of the journal well enough. The reviewer also explained that my statistics weren't sound: he specifically mentioned that I needed to incorporate a multiple-comparison correction, a technique that corrects for a greater buildup of statistical errors that occur when multiple hypotheses are tested at once. The email also included five other more relevant journals to submit to sent from the Springer Transfer Desk Program: after emailing back my preferred journal, the program submitted my manuscript to that journal on my behalf. In the future, I'll consider using that program again.
Don't forget about conferences: It's easy to think that conferences outside of Princeton are 'off-limits' to us as undergraduates. However, just like the conferences at Princeton, conferences in the greater academic world are great spaces to practice presenting and refining a paper. Also, most conferences allow submissions even while manuscripts are under review by other journals. I was fortunate enough that my manuscript was accepted to the Gender, Work, and Organization Conference taking place this summer in the United Kingdom. Keep your eyes peeled for a future post in which I'll explain how I plan on funding this trip!
My experience with journal submissions has been rocky and isn't finished, but I don't regret any of it. I've become a better researcher, developed a paper that I'm proud of, and learned the process that goes into submitting to journals and conferences, which will most definitely be a valuable skill for my career going forwards. If you were passionate about any of your recent Dean's Date assignments, then maybe consider applying to a conference and/or submitting to a manuscript – it's worth it. To start, consider Princeton Research Day, applications are currently open and will close on February 17th. The Princeton Undergraduate Research Journal is also an excellent opportunity for undergraduate research papers. Finally, be sure to check out Soo's post in the first part of this series on submitting your work for publication!
–Kamron Soldozy, Natural Sciences Correspondent