In a recent post, I wrote about submitting an extended version of my R3 to the Gender, Work, and Organization Conference in the United Kingdom. Although I'm very excited to attend the conference, a new challenge has recently presented itself to me: securing funding.
In this post, I'll detail some of my experiences finding funding for my conference. Considering that many of you have recently applied for Princeton Research Day and may be considering submitting your manuscripts for publication in a journal or for a conference, I hope this post is helpful!
Securing funding means more than paying for a flight to and from Kent. It also means more than securing housing accommodations for the three nights I'll be there. What was a surprise for me – and might be a surprise for you, as well – is that the conference, itself, costs over $700 to register for. Thus, I anticipate needing to secure well over $1400 to cover the cost of registration, housing, and transportation. So far, I'm over halfway to my goal. Here are some strategies I've used to get funding: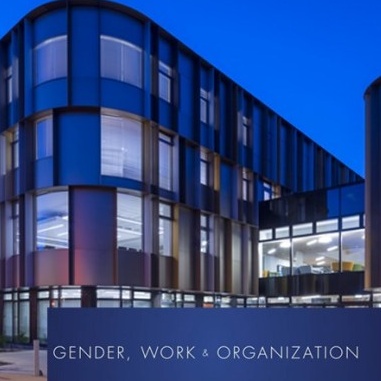 Meet Department Directors: My paper used concepts from linguistics, sociology, gender and sexuality studies, and statistics. I reached out to the directors of all of these departments and asked to grab a coffee and discuss my manuscript. Although I was explicit about my search for funding in my email, I requested to meet with these department heads in spite of their ability to offer me funding. I've found that departments tend to be extremely generous in offering further connections or setting up correspondence with other relevant parties, even when they, themselves, cannot offer any specific funding. Don't hesitate to send emails to departments you don't plan on concentrating in or getting certificates from. That being said, I made sure to specify, for example, that I plan on getting a certificate in Gender and Sexuality Studies when I sent an email to a staff member I knew in the department.
Apply to the Undergraduate Fund for Academic Conferences: The Undergraduate Fund for Academic Conferences (UFAC) is a funding stream specifically intended for the purpose of enabling undergraduate students to attend and present at conferences. They offer awards between $500 – $750, and the application window is open from September to May. The application requires a recommendation, an itemized budget of expenses, an abstract (if available), and a couple of short answers about how the conference will impact your course of study at Princeton and how you have prepared to successfully present or speak at the conference. Having applied to and received funding from this source, I can speak to the fact that the turnaround time from applying to hearing a decision was quite quick, which was relieving, considering how stressful this process can be!
Speak with your Personal Librarian or an Adviser: I recently met with Sara Howard, the librarian for Gender & Sexuality Studies and Student Engagement. In fact, look out for my post a few weeks from now, where I interview her for our Seasonal Series on research resources on campus! She offered me tips, not only on acquiring funding and reaching out to departments, but also on how to itemize my budget and schedule my actual trip. Planning for trains, flights, housing, and food is by no means a trivial task, and talking to a research specialist was comforting for me.
Although I'm not finished securing funds for my trip to Kent, these were a couple of resources I came across and takeaways I have had thus far. As you work on independent work, submit to conferences like Princeton Research Day, or simply begin to consider topics for papers in your classes, consider applying to a conference!
–Kamron Soldozy, Natural Sciences Correspondent