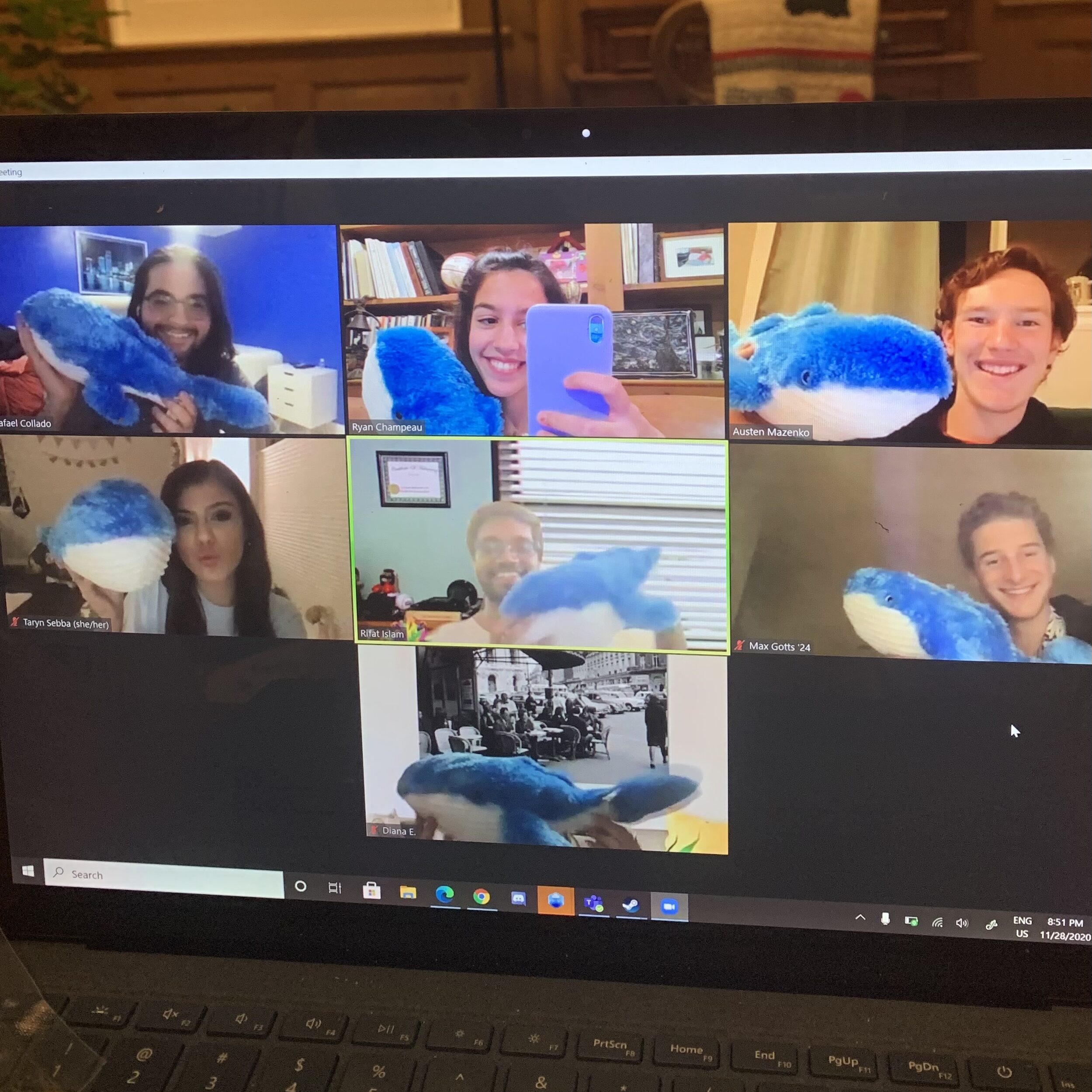 It has been about a year since the world turned upside down and Princeton as we know it changed completely. Most students returned to campus this spring, hoping to feel a piece of what Princeton once was. However, many other students stayed home due to safety concerns, or because they knew Princeton wouldn't be the same. Regardless of the decision, I know that many students, myself included, feel FOMO and like we are missing out on what our four years should have been, both intellectually and socially. However, there is a silver lining. There are ways to stay engaged academically wherever you are, conduct research, and make new connections. So without further ado, here are 6 ways to reduce your Princeton FOMO and make the most of this semester:
Check Your Email
You might be saying to yourself "Of course I check my email!" or "Why would I check my email when it's flooded?" and I completely understand both points. However, one of those countless emails that you most likely leave unopened could be a wonderful opportunity. Residential Colleges, ODUS, and more campus organizations send emails every day in regards to academic programs, awards, and research events. I recommend that you at least open every email you receive. Because you never know what you could be missing!
Meet with your Professors
One of the best parts of Princeton is our passionate and dedicated professors. I truly do not believe that you are making the most of your experience if you do not get to know them, so I suggest attending office hours each week. Not only will this help you excel academically, but you will learn priceless knowledge from a professional that you could never learn anywhere else (see here for examples on how to engage with your professor in this way). For example, I attend office hours for POL346 and through doing so I have not only gained a better understanding of the class material, but have also learned to see academic work and even society through a more statistical perspective. I recommend setting up appointments with your professor or even with your DSL or Head of College. Their research most likely changed the world, and through talking with them you can learn exactly how.
Use McGraw
If you are taking a course this semester which McGraw offers tutoring in, I strongly recommend that you go. McGraw is one of my favorite resources at Princeton. The tutors are beyond helpful and they will truly help you succeed in a course. In addition to the tutors, the students that attend McGraw make up such a great community. It is usually the same students who attend McGraw's Group Study Halls each week, so if you decide to go, you can become close with these students because collaboration can truly bond people together. I know that I met some of my best friends over a year ago in the crowded McGraw classroom, and I've continued to McGraw (yes I'm making it a verb now) with them and others ever since.
Take advantage of research opportunities
Research opportunities are still available despite the virtual setting!! Most of us engage in research within the classroom, which is great, but you can also take advantage of what Princeton has to offer through attending research conferences and reaching out to professors. One research conference that is coming up, for example, is the Mary W. George Research Conference. Some others to look forward to are UFAC and Princeton Research Day (see here for other upcoming research opportunities). Attending these events won't only engage you intellectually, but they will also introduce you to more research and resources on campus. Furthermore, if there is a professor who does research which you are really passionate about or interested in, reach out to them! In the best case scenario, you may be able to become a research assistant, which is a position that could truly change your life. And in the "worst" case, your professor will be thankful that you appreciated their research and will likely teach you more about it. The benefits of attending these conferences and reaching out to professors go beyond your four years at Princeton: these small acts can teach you skills that you will take with you forever (see this piece for additional ways to conduct research).
Join a new club
On the more social side of things, joining a new club is a great way to meet new people. Although events won't be the same as they would be in person, most student organizations still meet virtually and are always excited to meet new members. From the Club Ultimate Frisbee teams to Whig-Clio, Princeton has it all, even virtually, and you can still stay involved!
Find a Community Within Your Residential College
The residential college system is the most meaningful part of my Princeton experience. I am a proud Whitmanite and my experience wouldn't be the same if I hadn't met so many amazing whales. I am also co-chair of the Whitman College Council (along with Diana Espindola), and this year we have been trying our best to make students feel at home, despite the circumstances. We hold a new event every week, from Among Us Game Nights, to Stuff a Whale, to building a gingerbread house. These events make my time here at Princeton, and no matter which college you are in, I recommend that you attend them because they really make you realize that you are a part of something. One other thing that I strongly recommend is staying connected with your DSL, Head of College, or College Program Administrator. I work closely with Momo Wolapaye and Kristin Frasier for the Council and they are two of the most dedicated and caring people that I have ever met. Meeting them as well as other Whitmanites has been an invaluable part of my Princeton experience, and it is never too late for you to reach out and embrace your college too.
These are extremely tough times, and it may seem near impossible to have hope or to keep smiling. It is okay to be sad and to acknowledge that we have missed out. But, at the same time, we can make the most of this situation and we can come together as both a scholarly and unified community. I encourage you to try to follow some of my advice and most importantly to stay positive! We are still attending the best place of all, just virtually, and you can still make the most of it.
– Ryan Champeau, Social Sciences Correspondent