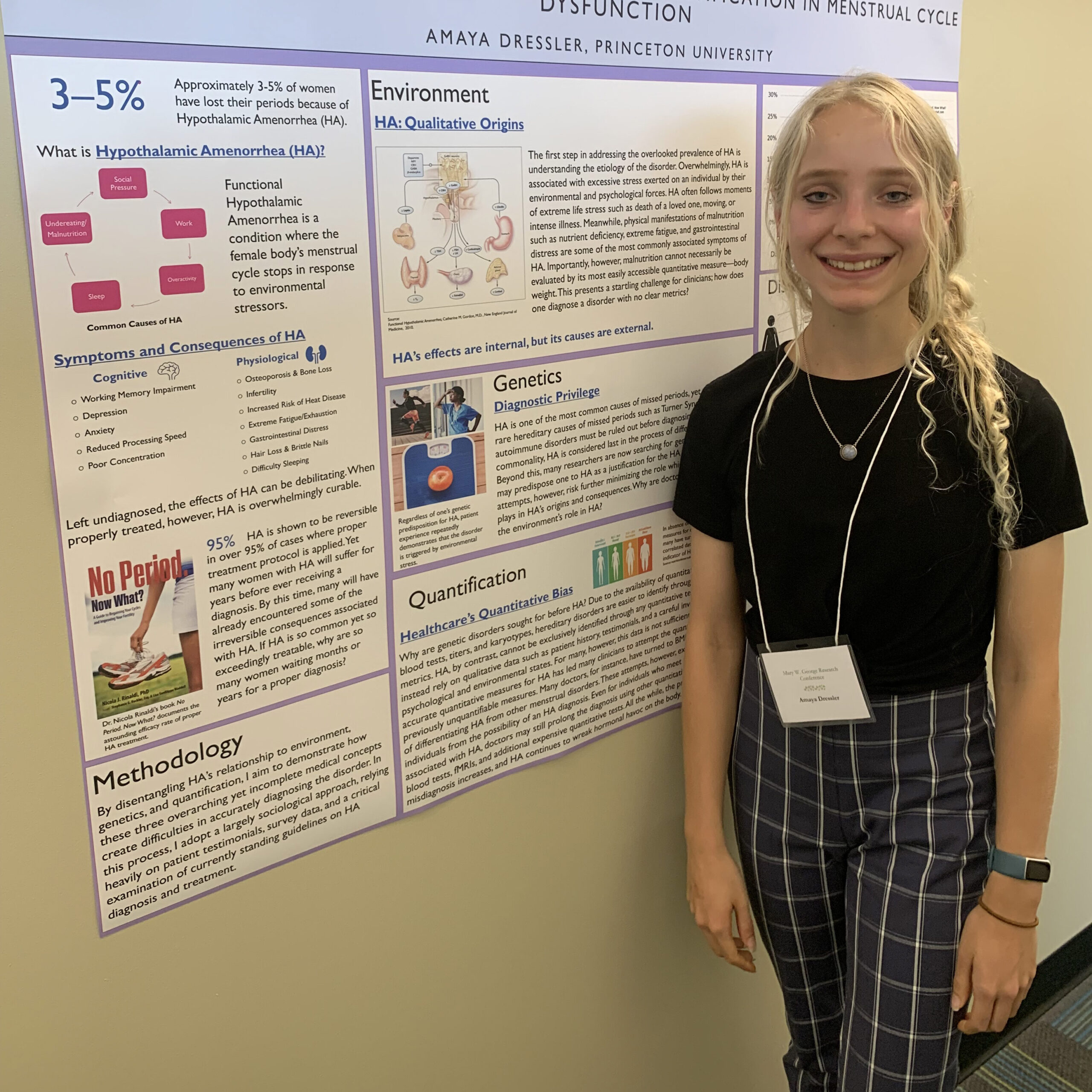 Writing sem. For many, it's one of the most challenging courses they'll ever take at Princeton. It forces you to think in new and challenging ways, often questioning some of the 'basic rules' we'd previously been taught about writing. With late nights spent drafting and redrafting, 8:30 am classes, and daunting essay prompts, it's easy to understand how writing sem (short for writing seminar) gets its reputation. No student makes it out of writing sem with three perfect papers. Yet, in the midst of challenge, it's easy to lose sight of the many professional opportunities that writing sem can offer. Whether you're looking to get published, nail your next job interview, or just make a little extra cash, here are four ways that any student can make the most of their writing sem experience.
Mary W. George Research Conference
One of the most exciting yet little known opportunities that can come from writing sem is the chance to prepare and present your research to a broader audience. Through the biannual Mary W. George Research Conference, select students get the opportunity to present their R3 research in real-life scholarly panels and poster sessions. For anyone interested in pursuing research, conferences and panels will be a major part of your academic career, and the Mary W. George Research Conference provides a great introduction for how one should navigate these spaces. Selected students design their own research posters and presentations, and they are connected with professors, coordinators, and fellows for any guidance they may need on how to adapt and present their research to the public. Beyond being an excellent professional opportunity (presenting your research at Princeton conference is no small feat!), the event also provides students the chance to revisit their work after some time away. You can even consider developing your research presentation skills further and submitting to Princeton Research Day. Often, this revisiting is just the impetus a student needs to start searching for publication opportunities.
Publication Opportunities
It might sound rather ambitious to expect that a paper you wrote in your first year is ready for the academic publishing circuit, but you'd be surprised how high caliber students' R3s (or R2/R1s) often are. It's not uncommon to see Princeton undergraduates published in academic journals. With the Writing Center's methodology and your professor's personalized instruction, writing sem optimizes your chances of producing a publishable paper. If you're looking to dip your toes into the world of academic publishing, it's worth checking out some of Princeton's own academic journals. Princeton's Tortoise publication is filled with excellent examples of undergraduate writing (find out how/when to submit here). 
Discuss your R3 in research and internship applications
It's not everyday you get the chance to conduct research on a topic you are genuinely passionate about. While the R3 can be daunting, at the end you will have spent dozens of hours researching, critiquing, and thinking through a highly-personalized topic. Whether you're looking at internships, study abroad opportunities, or research positions this summer, consider using this research in the application process. Is a professor conducting research on a topic adjacent to your final paper? Email them and let them know! Looking for internships in technology, service, arts? Feel free to mention your research in your application. Even if it isn't directly related to the field you're looking at, job recruiters want to see what you're passionate about. Having conducted original research in your first year will certainly bode well in the application process. 
Be a Writing Center Fellow
How was your writing sem experience, really? Whether you have positive memories or it was a struggle the whole way through, becoming a Writing Center Fellow is your opportunity to help others persevere through one of the most challenging experiences at Princeton. For many, the opportunity to read other students' papers, develop their critical eye, and make a positive impact in other students' writing experiences has been one of the most exciting and rewarding aspects of their time at Princeton. Beyond getting paid, Writing Center Fellows also get access to an exclusive set of professional development opportunities and enhanced training to perfect their own writing skills. For any student interested in grad school or research, becoming a Writing Center Fellow is a great opportunity to hone your skills while acting as a positive force on the Princeton campus.
–
It goes without saying–for Humanities and STEM majors alike, writing sem is hard. But, with tons of outside resources, one-on-one feedback from professors, and a specialized methodology, writing sem provides a unique opportunity to forward any student's goals. For some, their R3 will pave the way for their JP, senior thesis, or outside research. For others, their writing sem work will be that extra push that lands them their next research position or job interview. So, as you begin your R3 journey, remember all the possibilities that lie on the other side. Whether you're looking to pursue research, get published, or just earn a little extra cash, writing sem is your chance to set the groundwork for an exciting academic future.
— Amaya Dressler, Social Sciences Correspondent