If you're someone who hasn't yet done formal research in a university setting, one of the most intimidating parts of the process can be simply getting your foot in the door. Just like the way your options can seem very limited when applying for your first job, asking for a research position when you have no "experience" can seem discouraging — maybe even to the point of causing you to question whether you should apply in the first place. With that being said, there are some simple tips you can employ when applying for research positions to highlight the link between your existing interests and the work of the position for which you are applying.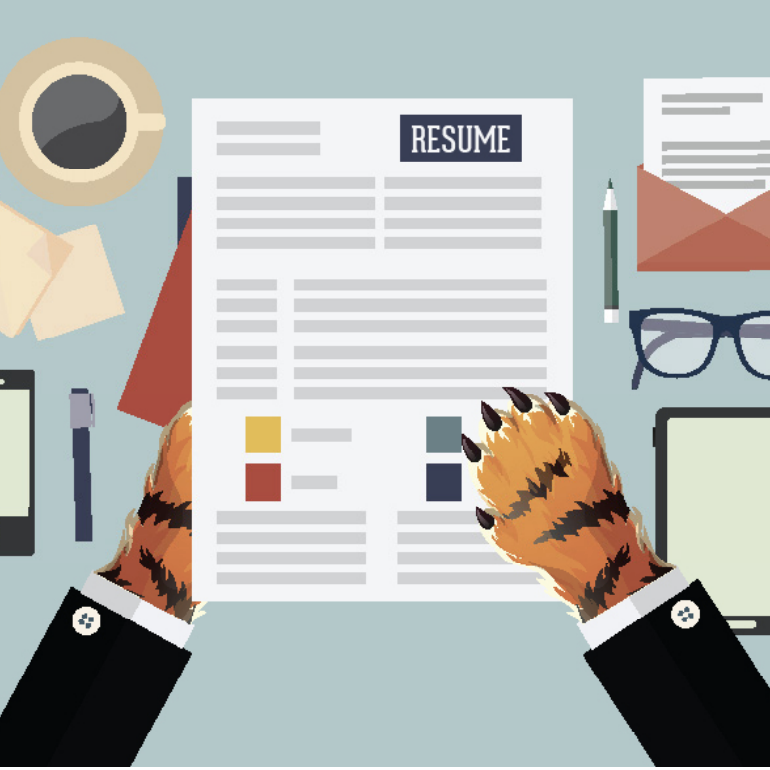 First things first: tailor not just your cover letter (for applications that ask for it) but your resume to the position for which you are applying. Even if you're just sending a casual email to a professor to ask about the research that they're doing, as a rule, it never hurts to attach your resume. I also like to think that submitting a resume even without being asked to shows that you're serious about doing research, and have taken the time to put together a thoughtful inquiry into a position. If you've never written a cover letter or resume before, don't fret. The Center for Career Development has some great online resources to help you create one from scratch. If you are looking for more individualized help, you can also schedule an appointment to get one-on-one feedback on your application at any stage in the writing process.
One of the things that I've found, however, is that the single-page format of a resume often isn't enough space to include all of the information about every single thing you've ever done. Rather than trying to jam as many impressive accomplishments as you can onto a page, your goal should be to create a resume that gives a cumulative sense of your interests and experiences as they relate to the position for which you are applying. One of my favorite ways to do this is to create a "Research" section. "But Kate, what if I don't have any research experience?," you ask. Remember that paper you wrote about a painting by Monet in your favorite class last semester? Write the title down, or even a sentence or two that summarizes your main argument. The art museum you're hoping to do research at will love knowing that your interest in their current exhibition on Impressionism is rooted in classes you've taken and the projects you've done in them, no matter how new you may be to a topic. Your interest in a specific research position has to come from somewhere, and your resume is an important part of demonstrating this to others.
What I would like to reassure you of is that it's normal to be an undergraduate with very little research experience. The people reading your application —whether it be for an official program or even if it's just a friendly email with a few questions— know that you are a student and will probably be excited to offer you guidance on how to get involved with more specific research projects even if all you have to offer at this point is enthusiasm for the topic. Working in a lab or with a professor on a research project is an opportunity designed to help you learn above all else, so it's ok if you don't know what you're doing! It goes without saying that having little experience will make the final result of your research experience all the more worthwhile because of the potential to gain knowledge in ways you haven't even imagined.
— Kate Weseley-Jones, Humanities Correspondent