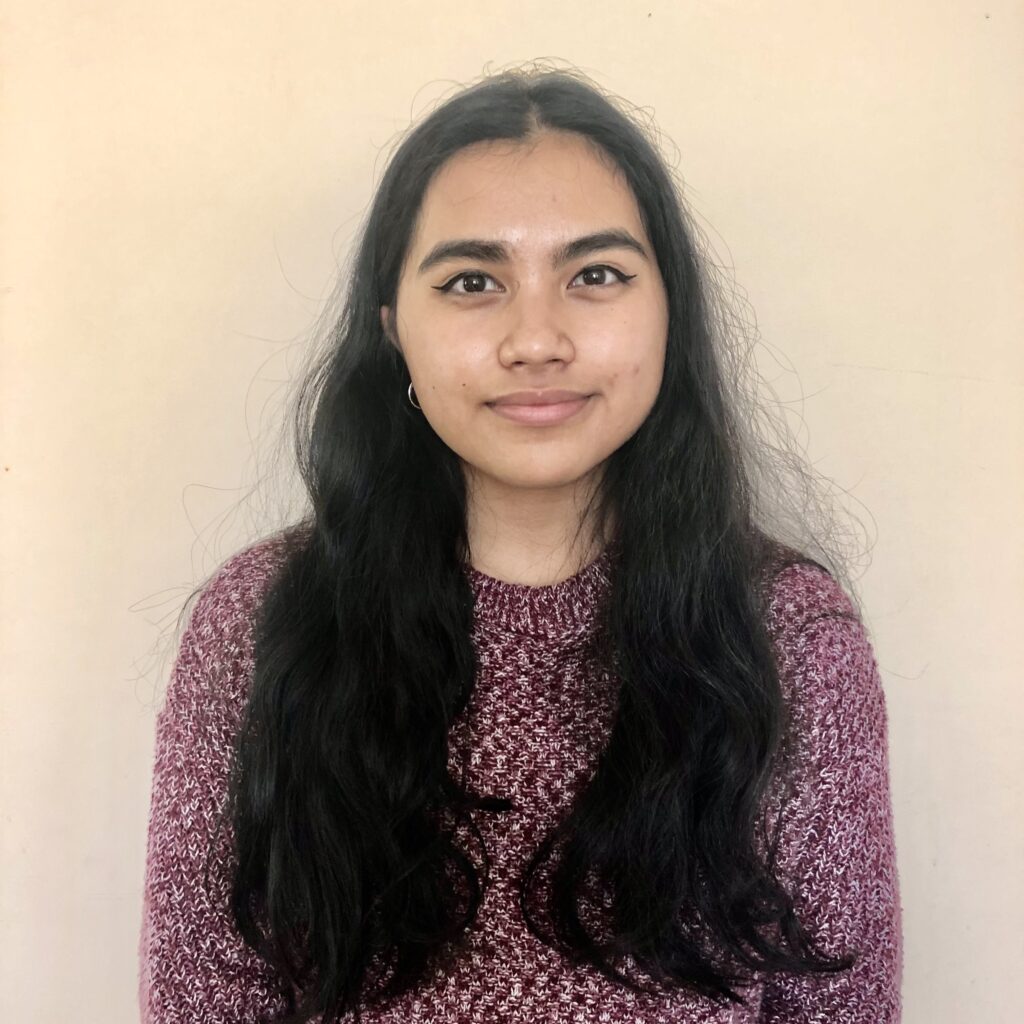 On campus, Nal Xaviera '25 is a member of Engineers Without Borders: Kenya, Community House After School Programs, and an assistant for the Visual Resources Department.
College is a wonderful place to explore your interests. It's a time to meet new people, engage with different disciplines, and explore what you're truly curious about. Perhaps one of the most apt examples of such opportunities is the Office of International Programs's International Internship Program (IIP).
The IIP program offers summer internship opportunities in over fifty countries, working in fields including technology, public health, and education. Each year, hundreds of students explore fields and careers they are interested in, while also having the opportunity to experience new languages and cultures.
Interested in learning more about the IIP experience, I interviewed Nal Xaviera '25, a sophomore majoring in Civil and Environmental Engineering (CEE). The summer after her freshman year, Nal went to Ho Chi Minh City, Vietnam for an eight-week architecture internship with Ngo Quan Hien Architects. In this interview, we discuss the excitement and challenges that accompany living and working abroad, as well as her advice for future students who are interested in applying to an IIP.
A: What was your background coming into your IIP? What encouraged you to apply?
N: It was a little different for me than some of the other program attendees since I came in with a CEE background and there were third-year architecture majors. But I had been considering the Architecture & Engineering certificate, so the IIP program seemed like a great space for me to explore that interest.
As a BSE student, most of my first-year courses were engineering prerequisites instead of architecture classes, so I had less formal architecture training. The architecture studio I'm taking right now, ARC204: Introduction to Architectural Design, would have been super helpful in terms of getting more accustomed to architectural software (such as Rhino, as opposed to AutoCAD which is used more frequently in engineering contexts).
Still, I was able to learn and accomplish a lot. My internship focused on developing concepts and models for the shopping mall district. Ho Chi Minh City is under development and our client wanted several models, so it was exciting to work on something tangible.
A: What was the application process like for you? Do you have any advice for students who are interested in applying?
N: It was a very straightforward process through Princeton's Global Programs System (GPS). There was an application with internship and location-specific questions, as well as a number of additional forms you had to submit—a resume, college transcript, letters from two recommenders, and a cover letter.
I would highly recommend having your cover letter reviewed by a Career Center advisor. Talk about why you're interested in the program itself, but since it's also an IIP program, highlight why you want to work at that location. And try to get it done early!
A: A lot of your internship work centered on model building. What were some of the research elements involved in the process?
N: The first step in designing a building usually involves several sketches. My mornings began with concept sketching, reading papers, and researching the set. After lunch, we either continued our work from the morning or transitioned to model building or site visits—seeing the location in person is crucial to better understanding how buildings will occupy the space.
Even after the sketching phase, you can only see one view at a time, since you've transformed something 3D into a flat plane. That's where model building comes in. In model building, you create a model using a computer-aided design (CAD) software. That way you can see the building from multiple angles and are able to 3D print it to have a physical model.
The physical models we made were usually for small, less detailed buildings, and we used cut-out sheets of paper and plexiglass to assemble the shopping center. It's like a 3D map!
Nal's project at the end of the internship
A: What are some of the most memorable experiences you had while studying abroad?
N: Working with my team! The interns meshed well together and I didn't feel alienated at all, even though I was in a foreign country and I don't speak any Vietnamese (the program was in English).
Traveling was a huge part of the experience. On weekends, a third-party organization (ABROADER) helped us transition to life in Vietnam. The organization planned activities like cooking weekends, teaching us how to make traditional Vietnamese dishes, and volunteering at a local middle school alongside Vietnamese high school students. I got to see so many new things with people I've grown to trust and have fun with. I was originally scared of going places where I'd have a language barrier since I thought I'd feel like an outsider, but I'm blessed to have had so much support.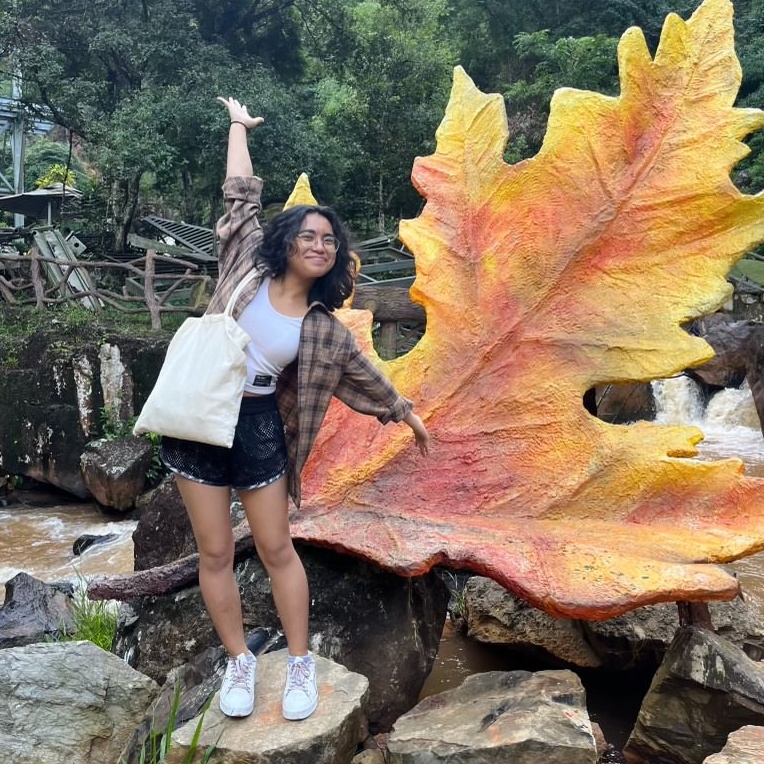 Nal on one of the ABROADER trips!
A: Did the experience change your perspective on your career interests/what you want to pursue after graduation? How so?
N: There were some subtle changes. Prior to my IIP, I wanted a purely hands-on engineering internship, but now I appreciate more how architecture and engineering play together. I also now I plan to pursue the architecture certificate. Having more architectural experience, I think it'll be a great way for me to bring nuance to my engineering background.
I also plan to study abroad in the future. The places Princeton partners with are maybe places I wouldn't be able to go to as freely after settling down with a career. Princeton opens a lot of doors during your time as an undergrad!
—
I hope you enjoyed learning more about what working and researching abroad might look like through Princeton's summer programs. For students interested in learning more about IIP programs or Nal's experience, she is available for contact at nx0671@princeton.edu.
— Alexis Wu, Engineering Correspondent