Last year, I wrote an article on The Creation of TigerResearch, a platform created by three Princeton undergraduates (Vivek Kolli '24, Eric Ahn '24, and Alex Zhang '24) to help students to easily discover Princeton professors and learn more about their research focuses. Through my interview with Vivek, I was able to see how students at Princeton take their entrepreneurial ideas and bring them to life, creating new solutions that help other students become more engaged with research on campus.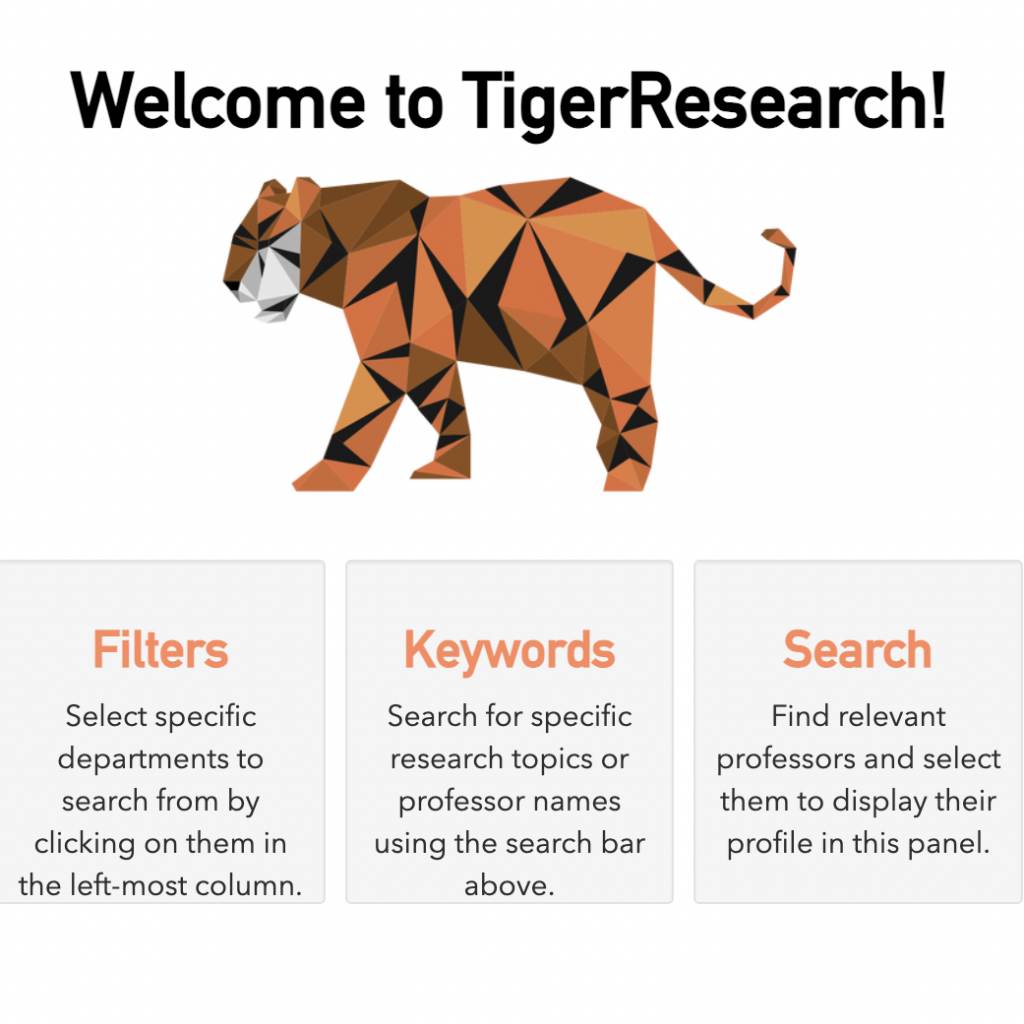 TigerResearch homepage welcome message
This year, as I continue to explore my own research interests, I find myself returning to TigerResearch. I'm interested in learning more about my professors' research backgrounds, particularly in what their latest and current work is on and how it relates to the discussions and material we cover in class. So, I wanted to take this opportunity to delve deeper into TigerResearch.
Continue reading

A Look Inside TigerResearch: A Gateway to Princeton Professors' Research Interests