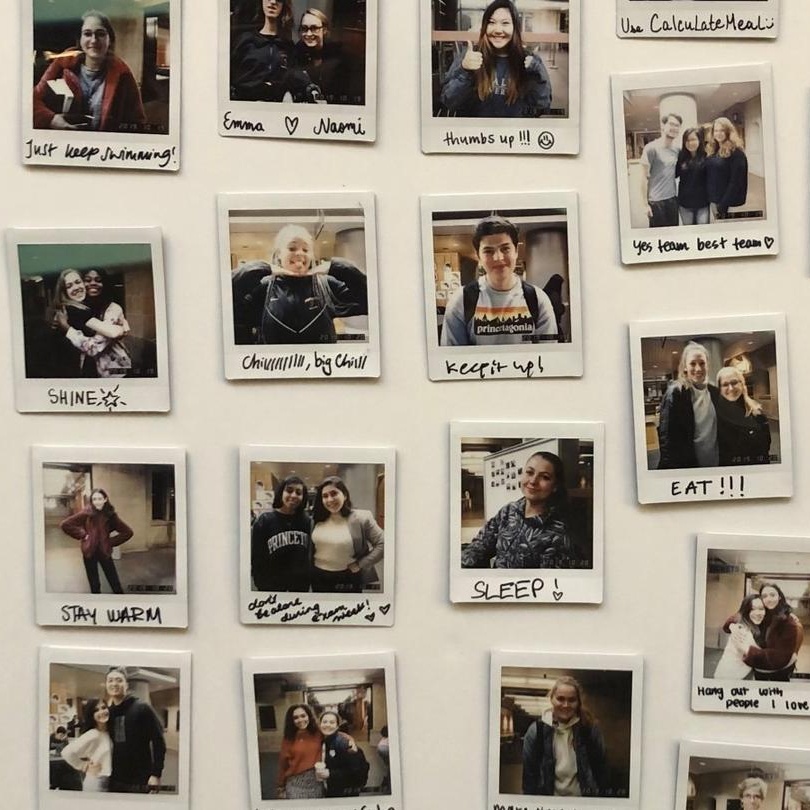 I'm extremely excited to introduce PCUR's 2023 seasonal series—a collaboration between PCUR and the Princeton Perspective Project (PPP). To start the series, I wanted to introduce PPP and why the two teams are working together this April.
The Princeton Perspective Project, currently led by Irene Gil '24, Cara Khalifeh '24, and myself (Alexis Wu '25), is a community of students, faculty, and advisers who came together in 2014 to share our stories of the challenges and setbacks we have experienced. PPP believes sharing these stories will reveal new perspectives, helping all of us understand that what might typically be viewed as "failures" are in reality something good—a sign of courage, resilience, and the beginning of a more deeply connected community.
This focus lies at the heart of both PCUR and PPP's missions, seen through examples such as past PCUR correspondent Mahya Fazel-Zarandi's post on failure in the lab and PPP's 2019 Other Side of Me photo campaign. The project both celebrated and moved beyond visible achievements, featuring the sides of Princetonians that others may not typically see but were crucial in shaping who they are today.

This seasonal series brings together PCUR's focus on research and PPP's creative approach to discussions around mental health. Members from both teams will come together to create written and artistic pieces focused on the idealized notion of effortless perfection—the idea that people's paths to success and fulfillment are free of failure—in research.
In research, we sometimes celebrate the groundbreaking discoveries but perhaps overlook or even forget the challenges that lead to such momentous achievements. What might begin as an innocuous or good-intentioned focus on success has the danger of creating a narrative devoid of failure, yet those very failures are the crucial building blocks to the achievements we see.
This collaboration is a chance for the campus community to continue to grow through reflecting on the learning experiences rooted in failure. I am extremely excited to introduce this seasonal series, and I hope you look forward to hearing other people's stories as much as I do.
If you would like to learn more about the Princeton Perspective Project, please visit our website here.
— Alexis Wu, Engineering Correspondent