The second time I met with my independent Junior Paper adviser this semester, I was nervous. I had decided following our first meeting that I wanted this JP to be the continuation of research I had, at that point, started nearly two years before (that project on the 1848 revolutions that keeps popping up in my posts), and I was apprehensive to present ideas that I felt might be stale; at the time, I struggled to think of ways to expand the project to something more mature than what I had begun as a first year student. Plus, I was feeling reluctant to be finishing up a project I had been working on for most of my college career.
My adviser and I discussed some of these concerns of mine, and right before I left, he smiled and said, "Alec, have fun with it." He repeated this phrase at many of our weekly meetings, especially if I came feeling overwhelmed by often self-imposed worries. It was usually paired with a reassuring statement: "You know more than you think you know." I knew more than I think I knew, and I was going to have fun.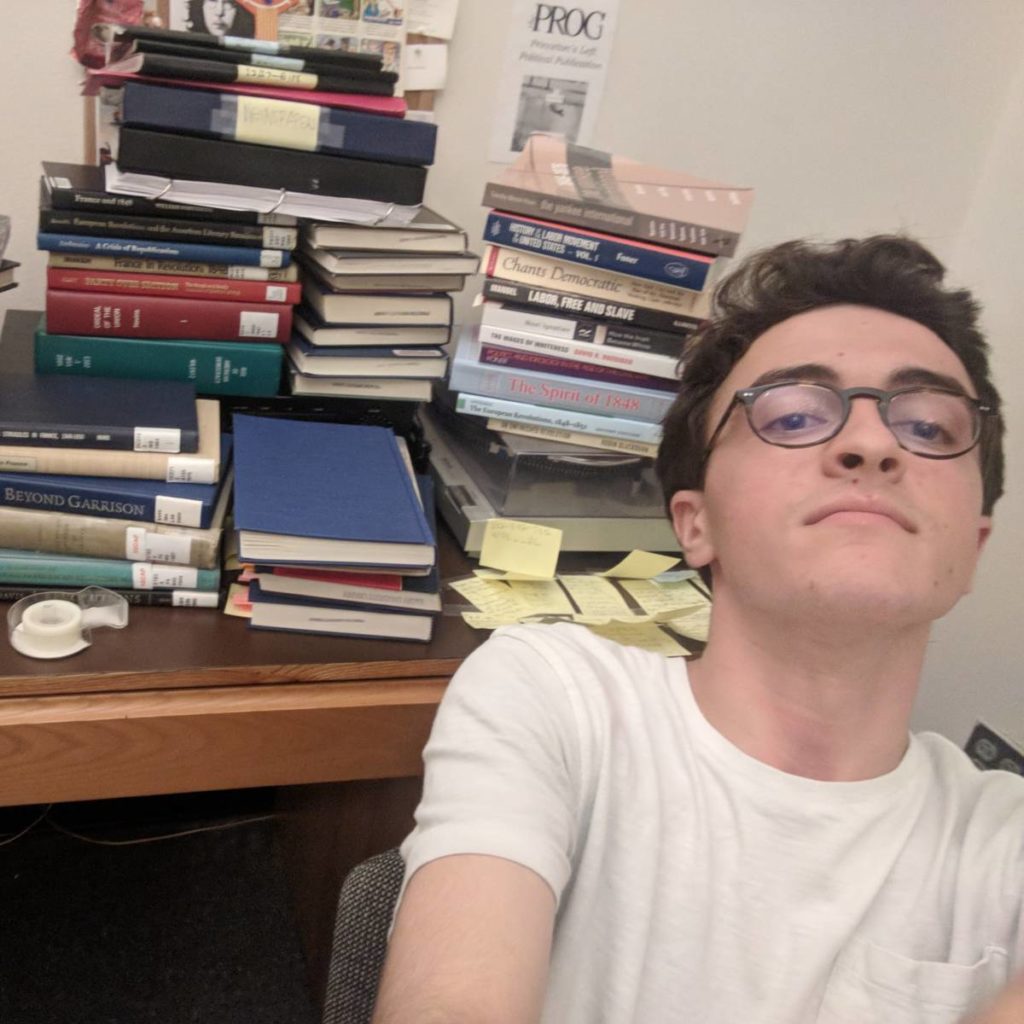 Continue reading

Research: Have Fun With It!