Over the course of the semester, PCURs will explain how they found their place in research. We present these to you as a series called The Project That Made Me a Researcher. As any undergraduate knows, the transition from 'doing a research project' to thinking of yourself as a researcher is an exciting and highly individualized phenomenon. Here, Bennett shares his story.
~~~~~~
This is hardly the conventional idea of a research project: for one thing, I don't remember it, and it's hardly a lab or an archive project. But, unlike the writing seminar paper I wrote on Osama bin Laden, or my first lab experience with yeast genetics, this is a project every PCUR reader has gone through. So here's baby Bennett, to take you through the first and most exciting research project any of us has participated in: discovering the world as an infant.
1. Bury Yourself In The Literature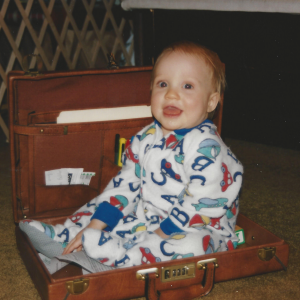 You can't start a research project without a deep background on the question you're asking in the first place. That's pretty difficult for an illiterate baby: the best I could do was crawl into the papers in my Dad's briefcase, and hope some knowledge rubbed off, or that I would at least get a better understanding of how the world around me was shaped. If you're literate, then you've got a huge advantage: read everything you can (even if you don't understand it all at first – we'll get to that later).
Continue reading The Project That Made Me a Researcher: 8 Things Infancy Teaches Us About Research