After late hours on the B-floor and that last-minute citation dash, you never want to see that Dean's Date paper again. I know the feeling. Over the past few years, I've developed the terrible habit of sending in my papers before reading them over – in a short-sighted attempt to avoid confronting my mistakes. But sometimes, as I've learned, the final draft can offer the most important learning opportunities.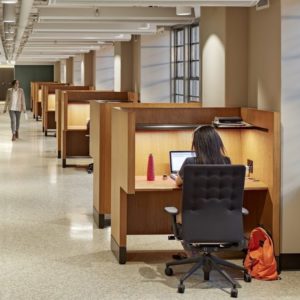 In my experience, very few professors share feedback on final papers beyond the letter grade. And there is something satisfyingly simple about the "grading machine" – send a paper in one end and receive a letter grade on the other. However, this process obscures some of the more personal and pedagogical elements of an instructor's grading.
Professors dedicate a significant chunk of their time each semester to reviewing and grading students' work. They're expert readers, writers, and researchers – you don't want to miss this opportunity to receive their feedback. Each professor's approach to feedback is different, but I can almost guarantee that they'll have something insightful to say about your final project.