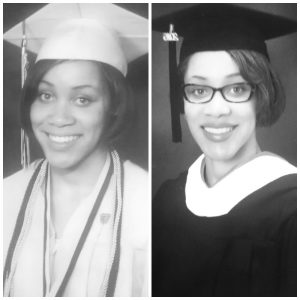 Last week, I received a message from a senior at my old high school. He told me that he is attending Princeton as member of the Class of 2020 — and words can't explain how excited I am. Very few people from my small town end up going to schools in the Ivy League, so I felt a great sense of pride knowing that someone else would be "living the dream"! I decided to meet up with him and his mom to answer any questions they had about Princeton, especially in relation to our shared background as middle-class Americans from suburban Delaware. Meeting with the incoming freshman led me to do a lot of reflecting on my own Princeton experience.
Since I spent my Reading Week at home, I was able to meet up with the Princeton-bound senior at my old high school. Being there brought back tons of childhood memories that led me to reflect on how much I've grown and matured over the past four years. Before Princeton, I'd never written a paper longer than 10-15 pages, never traveled outside of the U.S., and never truly imagined a life for myself outside of my small town. During my undergrad years, however, I've completed an entire thesis, studied abroad in Europe and Asia, and made the conscious decision to spend the next 5+ years of my life in a graduate program in the city of Chicago — 800 miles away from my beloved hometown. Princeton has opened my eyes to endless possibilities, exposing me to opportunities that I'd never even dreamed of and providing clarity on whether I should pursue a career in academic research. I know that, for the matriculating class of 2020, Princeton will be sure to do the same.
My advice to the incoming class of Princetonians is this: let Princeton be your window to the world. Take advantage of every opportunity possible and fearlessly pursue your heart's desires. I look forward to seeing where your experiences at Princeton lead you!
— Jalisha Braxton, Natural Sciences Correspondent