Few students enter Princeton planning to study Geosciences–I certainly didn't.
Fascinated by the natural world and enticed by the prospect of a field semester in Kenya, I confidently chose "Ecology and Evolutionary Biology" as my intended concentration every semester on Tigerhub's Academic Planning Form. My backup plan, if the sciences weren't the right fit, was to study History and get a certificate in American Studies.
So why, when it came time to declare my concentration, did I end up choosing Geosciences? There were three factors that I felt set GEO apart from the other departments I considered:
Community
When I was considering which department to join, it was important to me that the department had a strong community with a space for undergraduate participation.
GEO has a vibrant department community that places a high value on undergraduates. Undergraduate participation is encouraged in weekly department wide events such as lunchtime lectures and snack breaks, as well as celebratory events such as annual department picnics. Even before I declared my concentration, faculty and staff in the department made it clear that there was a place for me in GEO.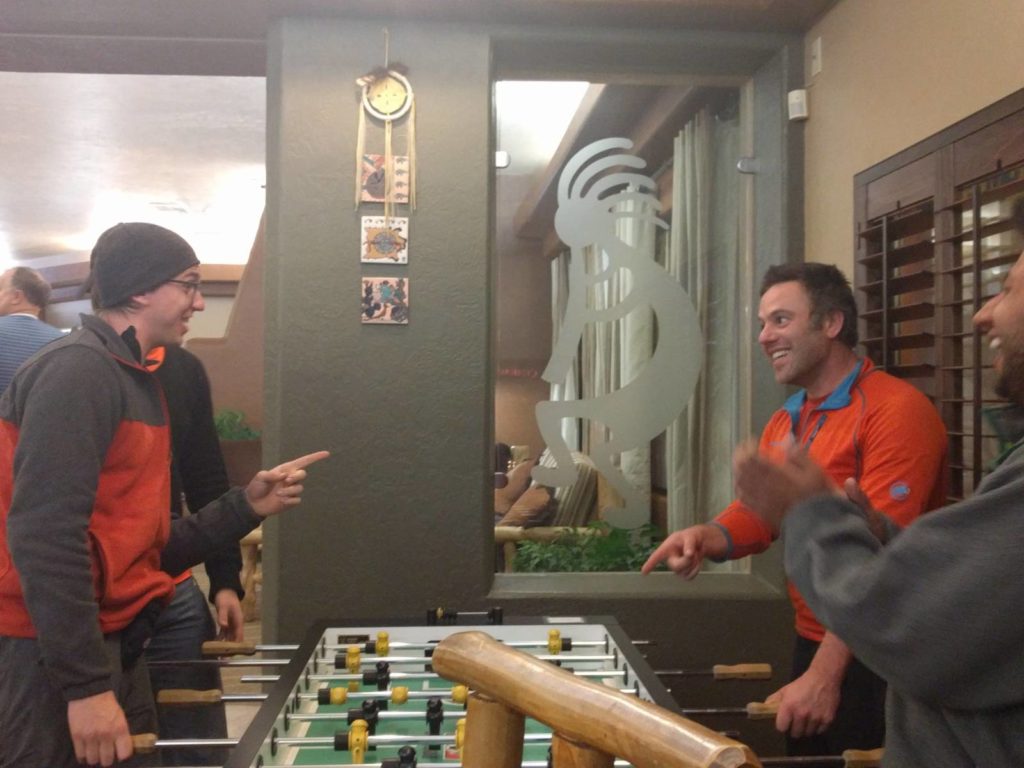 The department even has its own undergraduate society, Princeton University Geosciences Society (PUGS), run entirely by students, which plans regular social events and field trips centered around building a close-knit community of engaged undergraduates. PUGS organized a department field trip to Iceland in 2015 and is planning a weeklong trip to the United Kingdom this year.
Diversity of research experiences
I took three GEO courses before I declared my major, and I loved the diversity of coursework and research experiences. The departmental coursework consists of a unique blend of physics, chemistry, biology, natural history, mathematics, and computer science, all applied to real world scientific problems. Three main tracks: Environmental Biogeochemistry, Geophysics and Geology, and Ocean Atmosphere and Climate, provide a backdrop for a dynamic array of research opportunities available for undergraduate students, including lab-work, field-work, and computational modelling.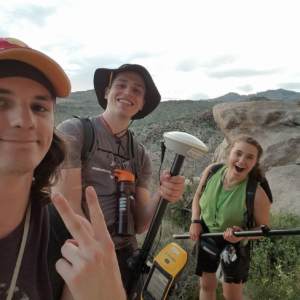 The GEO concentration is also extremely flexible, easily individualized, and the department encourages students to pursue concurrent interests in other sciences by counting upper level science and math courses as departmental requirements. I knew that I wanted a concentration that could offer many different scientific research experiences while allowing me the freedom to pursue my other academic interests, and GEO fit the bill.
Mentorship
At the core of the GEO department is the expectation that undergraduates will conduct rigorous scientific research. GEO gives students the freedom to choose their advisers, and dedicated students will often work on one independent project with the same adviser for both Junior and Senior year. This expectation is matched by the opportunity for mentorship within the department. As a sophomore, I saw that many GEO professors engaged with students differently than in other departments, often actively seeking interaction with undergraduates. With a high faculty to student ratio, undergrads are in many ways treated similarly to graduate students. Some professors invite their advisees to lab meetings and many expect high caliber theses that can ultimately be submitted for publication.
—
A concentration is not just a discipline in a vacuum; each department at Princeton has its own approach to undergraduate research and comes with its own unique culture.
In the end, I chose GEO because I did not just consider pure academic interest when deciding my concentration. A concentration is not just a discipline in a vacuum; each department at Princeton has its own approach to undergraduate research and comes with its own unique culture. I found the three factors above, community, diversity of research experiences, and mentorship, to be very influential in my major declaration. No matter what your interests, if you are a sophomore declaring your concentration this Spring, you may find it helpful to take these factors into account when making your decision. For instance, while I wanted a small close-knit department community, you may be looking for a larger department with a greater diversity of professors. Going to open houses, taking non-introductory department courses, and talking to other undergraduates in the department are great ways to get a feel for a concentration before declaring. For more ideas on how to pick a concentration you should check out this super helpful survival guide.
— Alec Getraer, Natural Sciences Correspondent