"Any science major should consider this course…it is basically independent work guided by two top notch professors and supported by an entire seminar class." – Anonymous Student Review
Every undergraduate studying the natural sciences at Princeton undertakes significant independent research projects in their Junior and Senior years. GEO/WRI 201: Methods in Data Analysis & Scientific Writing is a unique course designed specifically to teach students how to write an independent scientific paper. If you are a Sophomore or Junior looking to attain the concrete skills and confidence to tackle independent research, there is no better class to take.
In 201, you will learn how to design, research, write, and present original scientific research, all through the lens of measuring changing landscapes using satellite and drone-derived aerial imagery. Under the mentorship of Adam Maloof (GEO) and Amanda Irwin Wilkins (WRI), and with the support of your peers, you will: develop an original, well motivated scientific question; design effective field methods to test a specific hypothesis; quantitatively analyze data and imagery; and learn how to effectively communicate the results in a scientific paper and slideshow presentation. The highlight of the class is a nine day field trip across Utah, where students work collaboratively to implement their own field methods, piloting drones and collecting climatological data.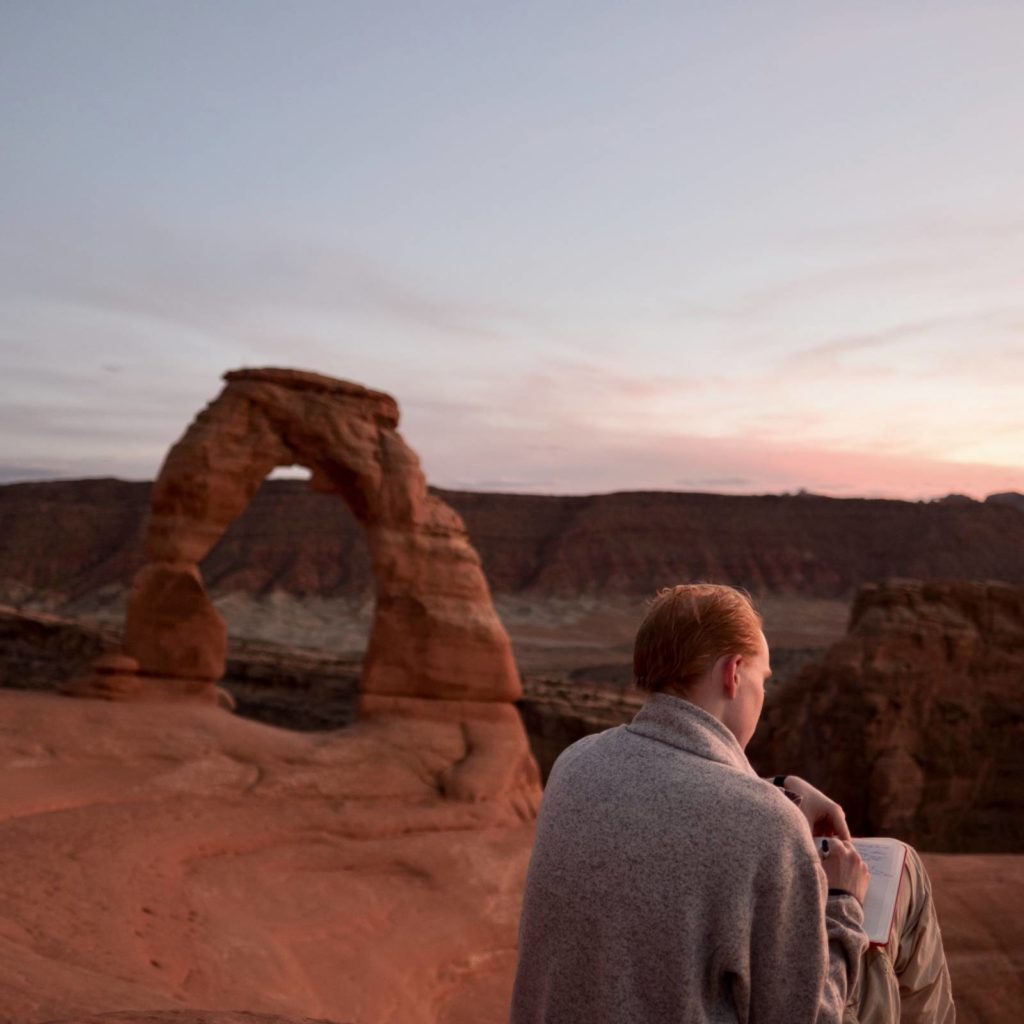 I took GEO/WRI 201 in the Fall of 2016 and absolutely loved it. The week-long road trip through Utah's beautiful National Parks and Forests was awesome, and I forged lasting friendships with my classmates and professors. Each week the professors created customized lectures, workshops, and assignments to help guide the student projects, providing an unsurpassed level of support and dedication to student success. In 201 I developed a strong foundation of research skills. I was able to hone my writing and critical reading skills while learning how to code in MATLAB, analyze imagery using ArcGIS, and typeset in LaTeX. Perhaps most importantly, I also mastered flying a quadcopter drone en-route to capturing the coveted title of Top Gun in the weekly flight skills competition.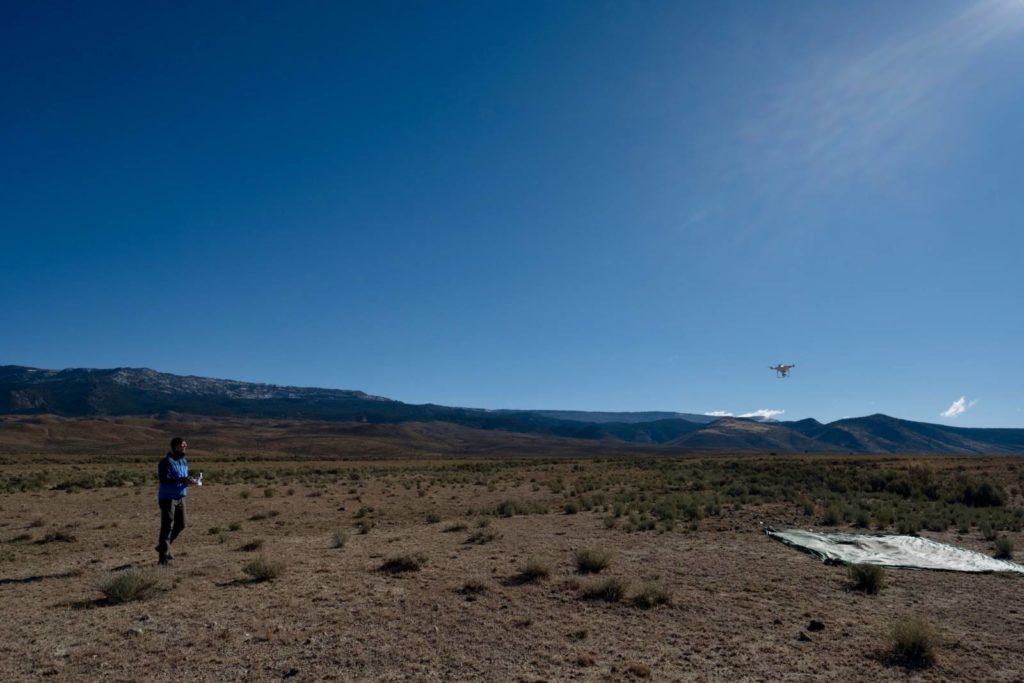 But before you start dreaming of barrel rolls and beach volleyball, be forewarned: 201 is not an easy class. It is a fast paced, seriously demanding course in which even the most rigorous work is met with intensive critical feedback. Nevertheless (or perhaps, as a result), the course was the best learning experience I have had at Princeton. I personally struggled through much of the class, as the sheer amount of coursework often seemed overwhelming. However, I also gained invaluable experience designing and conducting a manageable and well motivated research project, which has helped me succeed in my independent work. 
While the learning environment in 201 can be strenuous, the class is simultaneously lighthearted, fun, and exciting. Working with professors who love research and are committed to your success, flying drones for homework assignments, and going on a road trip across Utah made 201 the most enjoyable class I have taken at Princeton. As one past student reflected, "This is the type of course you come to Princeton to take."
This Fall, GEO/WRI 201 is being offered for the third (and possibly final) time. If you are interested in developing independent scientific research and writing skills, I encourage you to apply before the preferred application deadline on April 20. Check out the course website for more information, examples of previous research topics, and detailed student reviews.
— Alec Getraer, Natural Sciences Correspondent