The spring semester is in full swing, and, for sophomores, concentration declaration is quickly approaching. Obviously, choosing a major is a big decision which will dictate what discipline you study in most of your courses and possibly direct your professional career. However, your department will also define your academic experience as an upperclass student in other ways; each department has different requirements for independent work, different research opportunities for undergraduates, and a different type of community. I found that considering all of these variables helped me to choose my major, but doing so may necessitate a bit of investigating.
So if you are a sophomore about to choose your concentration, what can you do over the next couple months to get to know the department(s) you are interested in?
Here are some tips to get you started, with examples from my beloved home Department of Geosciences: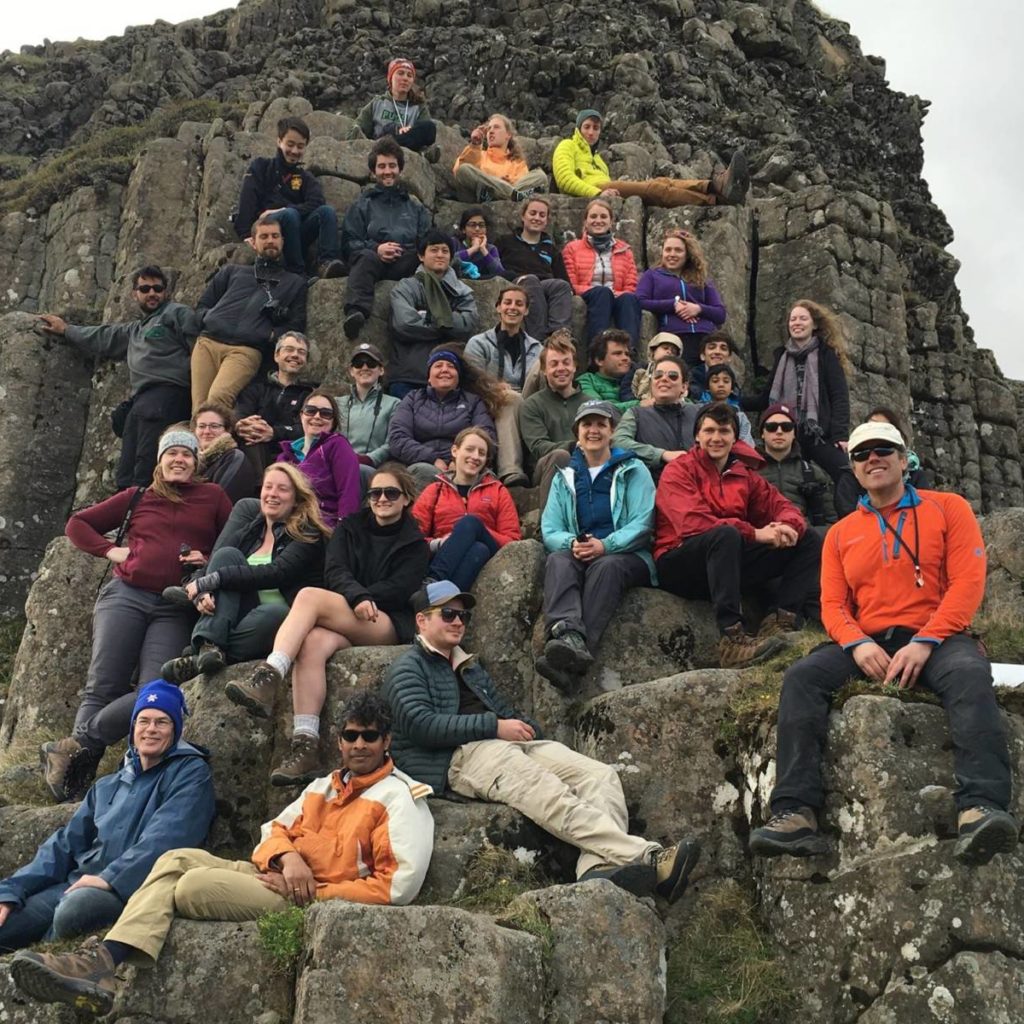 Scour department websites
Department websites often have a treasure trove of information, from course requirements and independent work guidelines to research opportunities and alumni networks. The OUR website also provides handy links to every department's independent work guides. Searching thoroughly, you can learn a lot about your potential major without having to leave your desk! However, for many, this may not be sufficient for actually understanding what concentrating in a department will be like in practice. While an online search is a great place to start, it is no substitute for engaging with the department first-hand.
Attend weekly seminars
Most departments offer similar weekly seminars where researchers present their work to the Princeton community. Usually, these seminars are posted on the department's website under Events. Attending such seminars will help you answer questions such as "what type of research am I really interested in?" and "what is this department's community like?"
The geosciences department runs multiple weekly seminars, including a department-wide seminar (with lunch) on Tuesdays at 12:30 PM, an Environmental Geology & Geochemistry Seminar (EGGS) on Thursdays at 12:30 PM, and a Solid Earth brown-bag lecture on Fridays at noon. These talks are a great opportunity to learn more about what different types of GEO research looks like, as well as to familiarize yourself with members of the department's community.
Go to the sophomore open house
Many departments host open-houses for sophomores in late March and early April, so be on the look-out for these important events. Come armed with questions and leave better informed and more prepared to decide your major.
GEO is hosting a department open-house for sophomores (first years welcome too!) in Guyot Hall on March 29 at 5:00 PM. Prospective concentrators can learn about the major and connect with professors and current upperclass students; finding out more about department independent work, course requirements, and research opportunities, while also learning about the department's community.
Explore the undergraduate community
One of the things I love about GEO is that it has a tight-knit and active undergraduate community. PUGS, the Princeton University Geosciences Society, meets every other Sunday at 8 PM to plan earth-science related student events and build community amongst GEO undergraduates. Attending a PUGS meeting is a great way to meet current undergrads and find out more about the community and department.
Reach out to upperclass students in your department of interest, and ask them about the community in their department; How involved are undergraduates in the department community? What student groups or events can you explore to get to know the department?
---
Before you declare your concentration, do some research on the departments you are considering. Scour the department website, check out the weekly seminars and sophomore open-house, and explore the undergraduate community. Following these three tips may help you choose between different departments, and will give you a well-rounded understanding of your department and provide you with a solid foundation to start the second half of your undergraduate career and embark on independent work. And remember, getting to know your department is important even after you have decided your major!
For more advice and insight, check out past PCUR articles on choosing a concentration, such as Andrea's reflection on her major declaration, or Saira's recent post about getting to know your home department. And, of course, come by the GEO events, learn about the department, and say hi!
—Alec Getraer, Natural Sciences Correspondent