It's that time of year again: everyone is spending endless amounts of time browsing and discussing the available spring courses with their friends, advisers, and mentors. The buildup is for good reason: it's important to put together a balanced, enjoyable course schedule (for tips on how to go about doing that, check out this post).
I've personally had my eye on NEU 350, the neuroscience major requirement known for teaching data analysis techniques and lab procedures. Thus far in my Princeton career, I've learned a lot about theoretical methods within the discipline, but I've yet to actually apply those methods myself and work with real data. I wanted to take the class to learn these skills and broaden my understanding of what actual work within the neurosciences looks like.
However, I noticed under the "Prerequisites and Restrictions" header of the course on the registrar website that sophomores need permission from the Instructor to take the course. I found this odd considering that many sophomores are enrolled in NEU 314, a class that is typically taken by neuro majors the semester before NEU 350. The need for instructor permission felt intimidating to say the least, and in this post, I'll share a few steps I took to learn more about NEU 350 and whether or not I should take it this spring.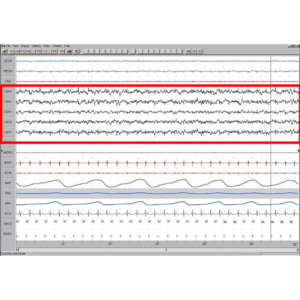 Speak with someone who has taken it: To gain a better understanding of what taking NEU 350 would practically mean for me, I reached out to some juniors and seniors in the neuro department I had met through a department event a few weeks prior. I asked them about their personal experiences in NEU 350 and their thoughts on my taking the course a year early. They recommended I be comfortable with coding and let me know to review some concepts from NEU 201, since many of them would become quite relevant for the course. If you're speaking with other people about a course, however, be careful about extrapolating from their experiences or over-relying on any one person's advice.
Understand why it's restricted: Before I made a final decision about enrolling in the course, it was critical that I understood why it was limited to juniors and seniors. Does the course cater deliberately to juniors working on their JPs? Do sophomores tend not to have the necessary course background to succeed in the course? To answer these questions, I emailed the professor who teaches the course, who invited me to meet with him. He clarified for me that the restriction was less about class year and more about ensuring that students had a solid grasp of general coding and introductory neuroscience. He also offered to send me reading material if I felt I was lacking in certain areas.
Ask yourself why you want to take it now: One of the questions the professor asked me was why I wanted to take NEU 350 now. If the course will be offered later, and you feel that you might not yet be fully prepared for it, why take it now? Or if the class is necessary for a major you haven't declared yet – can you take a different class that can still complete a distribution requirement even if you change your mind on your major? Because NEU 350 introduces analysis techniques I'm not yet familiar with, I felt that it would be an important course for guiding my interests in the neuroscience department.
I ultimately decided that enrolling in NEU 350 would be worth it for me. I didn't make this decision until I took all of the steps above and spent a while talking with my friends and my adviser. Deciding whether or not the class you have on your mind is right for you is hard, and I hope some of the steps I took can be helpful for you, too. As always, don't be afraid to reach out to your RCA, your Director of Studies, or any other support on campus to help with that decision.
–Kamron Soldozy, Natural Sciences Correspondent