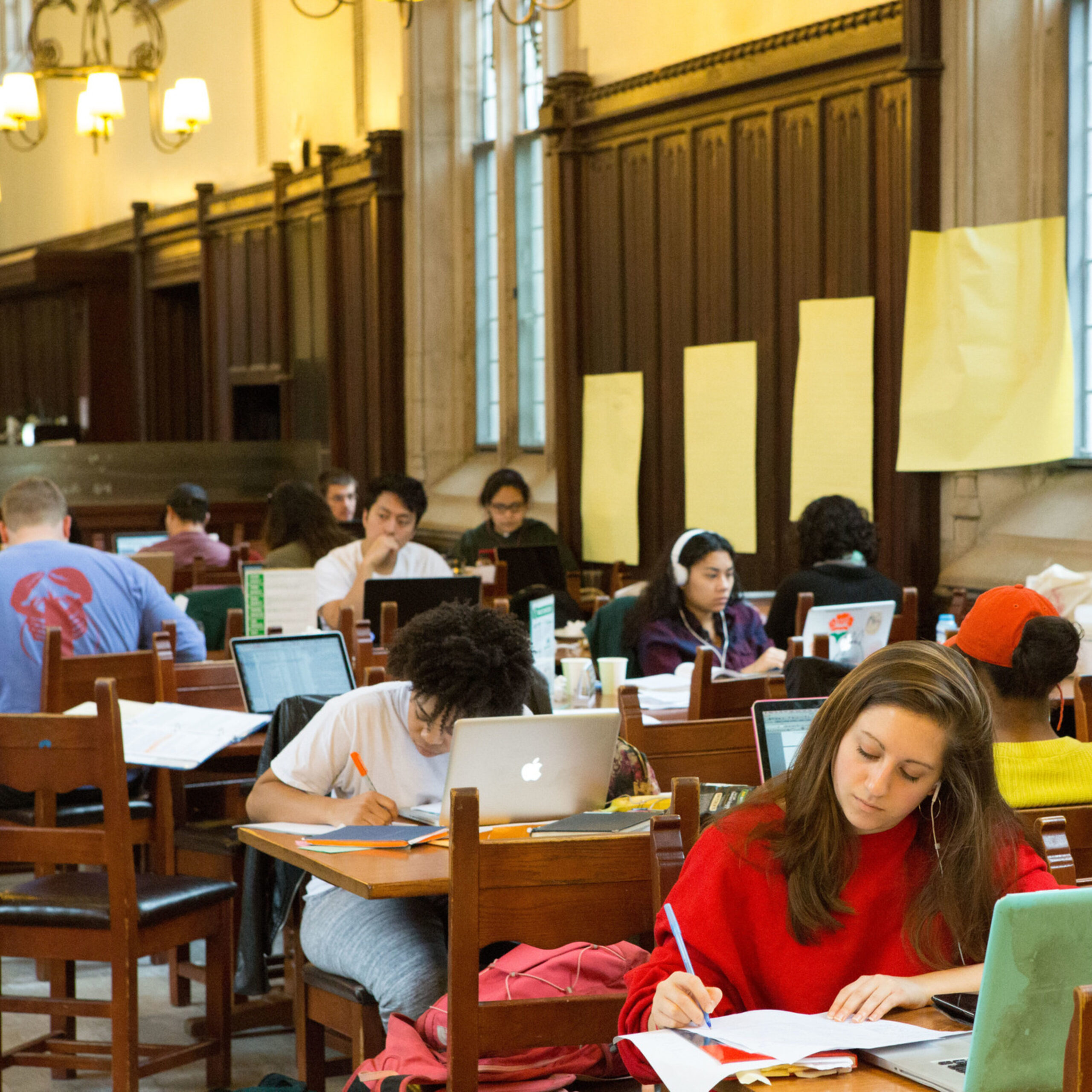 Hello juniors!
Spring is always a rollercoaster of a semester. We have just about 6 more weeks of school before spring classes are over! Before you know it, you will be a senior and will have to start thinking about the big T – thesis. I recommend you take a little bit of time to think about your thesis – maybe you've already started after reading Ryan's great post around choosing a topic. You don't have to have all of the answers right away, but at least you would already have given it a bit of thought and let your ideas brew at the back of your mind.
I have one question I want you to ask yourself before you give any thought to your thesis:
What do I want to achieve through my thesis?
Is your goal to make an intensive academic pursuit such that your thesis will lead to conferences or publications? Is your goal to balance your athletic season with your thesis? Is your goal to spend exactly 7 hours per week on your thesis? Is your goal to explore an area you have always been passionately curious about but have not yet had the opportunity to explore? I recommend you pick one (maybe two!) main goals that you want to achieve through your thesis. Keep that in the forefront of your mind as you go from here all the way to your thesis submission.
But first, what do you write your thesis about? I have gathered my thoughts on my own topic exploration and spoke to my friends about how they found their thesis topics. If you are at the beginning and thinking of where to start, here are three directions I recommend you go in exploring a potential thesis topic.
Pursue a passion
Over the summer, my friend Tim decided to spend his time biking solo cross country. He started in Virginia and completed his trip in San Francisco, CA. As he completed his trip-of-a-lifetime, he encountered packs of dogs, thunderstorms, sunburn, and motorcycle groups, but he triumphed over these and picked up a thesis topic along the way. If this reminds you of that one very specific niche thing that you are immensely passionate about, this is your sign to dive in and go for it.
Talk to the professor of a class you enjoyed
It may not feel like it in the moment, but in our day-to-day coursework at Princeton, we are actively involving many of the skills necessary for research. If there is a paper that you wrote and are particularly proud of, ask your professor how you could potentially expand it into a thesis and if they would be willing to advise you through that. If you enjoyed working on the problem sets of a specific class, ask your professor if they do research that involves similar types of questions and calculations, or if they know a colleague that may be doing work closer to what you might be interested in. A bonus to this approach is that since you already took a class with this professor, you are familiar with the nature of the work they're interested in and how they could potentially guide you in developing your thesis!
Look at the 'Research Areas' section of your department website or the faculty research descriptions and see which ones spark joy.
This is the method I employed when I was deciding who to do independent work with. I headed over to the Department of Mechanical and Aerospace Engineering website and looked through the different Research Areas. From there, I narrowed down which ones I could potentially imagine myself doing work in (based on which related classes I enjoyed in the past and, simply, which ones looked really, really cool). Then, I narrowed it down even further by looking specifically into the labs of each professor within the research area/s. Some labs have helpful descriptions of what their work looks like, and you can even go a step further and read the publications that the lab recently produced! Then, I emailed the professors to ask for a quick chat with them to discuss my interests in their work and potentially doing my thesis with them. Don't be afraid to meet with multiple professors to really get a feel of their lab and the work they do. If you find yourself even more excited after speaking with the professor and seeing the lab, then you are in a good place!
I hope these tips give you a good starting point to start thinking about the thesis! Remember, too, the great amount of resources available to you. You can check out the McGraw Center's resource on independent work; talk with a Writing Center Fellow; and check out the Office of Undergraduate Research's list of departmental independent work guides (A.B. students: take a look at funding too!).
You still have time, so there's no pressure at all to start working full steam ahead, but making small steps now may set you up for success later. No matter what direction you take in deciding on a topic, remember to make the thesis yours!
— Agnes Robang, Engineering Correspondent